Are you a New England business owner looking to protect your operation with an electronic security solution? If so, you will save yourself time, money and potential loss by doing due diligence in your search upfront.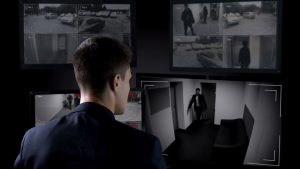 You'll need to evaluate your specific needs first. Do you want an electronic alarm with high resolution camera surveillance? Perhaps you also need  24/7 monitoring service? No matter what solution you choose, you need to select a reliable security vendor/service provider.
Why Security Systems Are Important
It's wonderful when integrated security systems work as intended and limit losses for a business. According to a local news story in Brockton, Massachusetts, a triggered alarm in a seafood store led police to apprehend a suspect on the premises. When officers arrived at the scene, "they encountered a man wearing a ski mask next to a trash bag filled with items from inside the business." Police made an on-the-spot arrest.  
Similarly, also in Brockton, police interrupted the robbery of a pharmacy last June after a telephone alarm was triggered, says one press account. In this case, the alarm company also had surveillance cameras on-site.  "The alarm company then called police to report glass had been broken at the store and they could see, through remote surveillance video, a man inside the store near the pharmacy." The police apprehended the man, who was hiding in the locked pharmacy.
In both cases, alarms prevented the suspects from escaping with their ill-gotten goods. These examples show real- time security systems can help stop crime in its tracks.
https://www.americanalarm.com/wp-content/uploads/2016/11/American-Alarm_logo.png
0
0
American Alarm Blogging Team
https://www.americanalarm.com/wp-content/uploads/2016/11/American-Alarm_logo.png
American Alarm Blogging Team
2020-02-12 09:09:21
2020-02-12 09:09:21
Need a Business Security System Provider? A Few Tips