Healthcare Series: Security Challenges for Multi-tenant Healthcare Facilities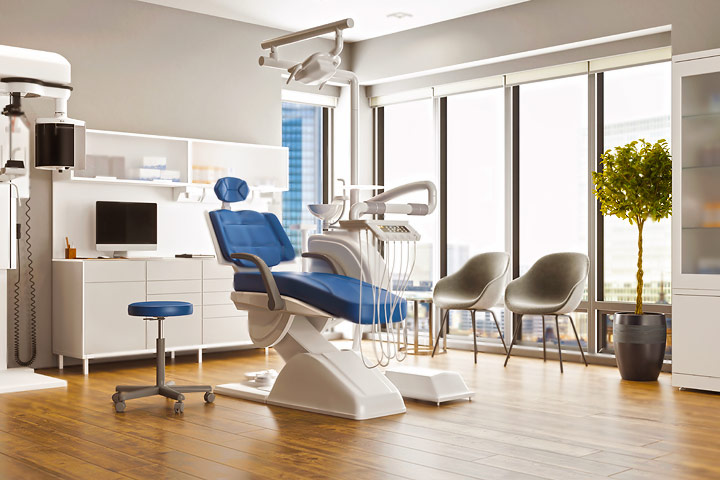 Multi-tenant healthcare facilities pose unique security challenges due to their size and structure. Typically, these organizations require a security strategy for the building at large and individual security solutions for each tenant. These tailored systems will protect these organizations' patient records, equipment, medications, staff, and patients.

Here are some top security concerns and considerations for multi-tenant healthcare facilities.
Managing who can access each area of the building
Access control is essential within any healthcare organization to protect patient records' confidentiality and to limit and track who has access to medications. Facilities that store and distribute medications must also adhere to DEA guidelines around container security.
In a multi-tenant healthcare setting, access control enables the organization to control who can access the building and set up unique parameters for each tenant. Depending on how their space is structured, tenants may have different access control needs, so there may be better options than a one-size-fits-all approach. An experienced security partner can help develop custom solutions for each tenant's needs.
Protecting patient records, medication, and equipment
Along with sensitive patient records and medications, healthcare facilities house valuable equipment. Video surveillance is vital for monitoring the exterior of a multi-tenant healthcare facility to detect suspicious activity and record any foul play that occurs.
Video surveillance systems can integrate into a building's burglar alarm system and be tied to triggers from the access control system, too. That way, the system will send push notifications in any number of situations, including a door opening, motion in specific areas, and more. Systems can also be monitored remotely, making it easy to check on the facility at any time.
Having a building manager or operations team member responsible for overseeing the burglar alarm system provides a central point of contact for each tenant within the facility.
Customized security solutions are key in multi-tenant healthcare facilities
Multi-tenant healthcare organizations have nuanced security needs because they are home to many individual practitioners. In addition to securing the building at large, each tenant requires a custom security strategy that suits their practice. Choosing a security partner with the capacity and experience to support an organization of this size and complexity is key.
Hiring a single security partner for each tenant within a multi-tenant building helps streamline security operations, maintains a central point of contact, and ensures the security solution is as efficient and cost-effective as possible.
American Alarm is experienced in designing these types of custom solutions. We have the technician density needed to ensure someone is always available to help if a system needs fixing or adjusting. We offer regular service and inspections to ensure your system works optimally and your questions are answered.
NEXT STEPS:
https://www.americanalarm.com/wp-content/uploads/2023/03/dental_tenant.jpg
480
720
alarmadmin
https://www.americanalarm.com/wp-content/uploads/2022/12/American-Alarm_logo_1Xr.png
alarmadmin
2023-03-23 08:29:38
2023-03-16 16:50:07
Healthcare Series: Security Challenges for Multi-tenant Healthcare Facilities