The Risks of Lithium-Ion Batteries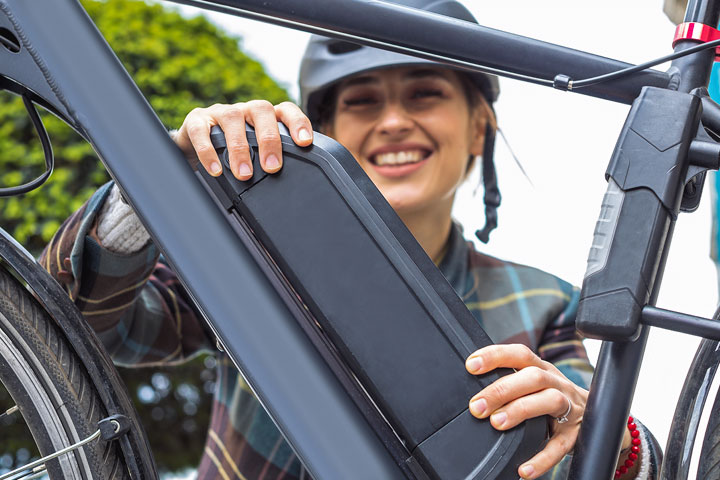 Lithium-ion (also known as Li-ion) batteries are used in many of the products that we use today, including, but not limited to, electric vehicles such as e-bikes and scooters; wireless headphones; handheld power tools; large and small appliances; laptops and cell phones; electric toothbrushes; and watches. This useful battery is found in many of the items that we use on a day-to-day basis, but certain risk factors need to be taken into consideration when dealing with lithium-ion batteries:
Disadvantages of Lithium-ion Batteries
Lithium-ion batteries are widely used because compared to other rechargeable batteries, such as those made from nickel-metal-hydride or nickel-cadmium, which are both also considered high-quality, Lithium-ion batteries can deliver three times the amount of Volts as the others. This allows them to deliver large amounts of current to high-power applications. Lithium-ion batteries have a low self-discharge rate of approximately 1.5-2% each month and don't contain cadmium, which is toxic.
Despite the advantages, there are some disadvantages. Lithium-ion batteries are known to overheat, posing a fire or explosion hazard. Damage to these batteries can also be caused by improper storage, use, and charging. Lithium-ion batteries undergo a process called thermal runaway that occurs during failure conditions. According to The Compliance Center, thermal runaway results in a rapid increase in battery cell temperature and pressure. This is accompanied by the release of flammable gas, which the lithium-ion battery's high temperature will ignite. This series of events leads to the battery catching fire.
Warning signs that a lithium-ion battery is about to catch fire include it becoming hot or swelling, changing color, blistering, and smoking.
Avoid Overcharging
Lithium-ion batteries are severely affected if overcharged. Overcharging can lead to the previously mentioned thermal runaway. You should only charge these batteries between 20 and 80 percent capacity. In short, you want to charge the battery before it drains completely and stop charging before it is fully charged.
The good news is that lithium-ion batteries can be recharged many times without suffering from what is known as the "memory effect." Memory effect is a reduction in the longevity of a rechargeable battery's charge caused by incomplete discharge in previous uses.
Safely Store Lithium-ion Batteries
You can minimize the risk of fire and other mishaps by storing lithium-ion batteries properly. Safetyskills.com advises that lithium-ion batteries be stored in a well-ventilated and dry area that is between 40 and 80 degrees Fahrenheit. Batteries should be kept away from direct sunlight, water, and heat sources. Lithium-ion batteries can be stacked on each other if they're stable. Avoid bumping or knocking them over and placing heavy objects on top of them. They are also best kept away from other batteries and explosive or flammable materials.
Ensure your lithium-ion batteries are stored within range of a functional smoke detector so your fire alarm will be triggered in the event of an emergency.
Lithium-ion batteries play an important role in our lives, but it's essential to recognize the danger that comes along with them and learn how to handle, store, and charge them with care.
NEXT STEPS:
https://www.americanalarm.com/wp-content/uploads/2023/05/li_battery.jpg
480
720
alarmadmin
https://www.americanalarm.com/wp-content/uploads/2022/12/American-Alarm_logo_1Xr.png
alarmadmin
2023-05-11 08:27:11
2023-05-11 11:27:31
The Risks of Lithium-Ion Batteries