Surprising New England Burglary Statistics (& How to Protect Your Home)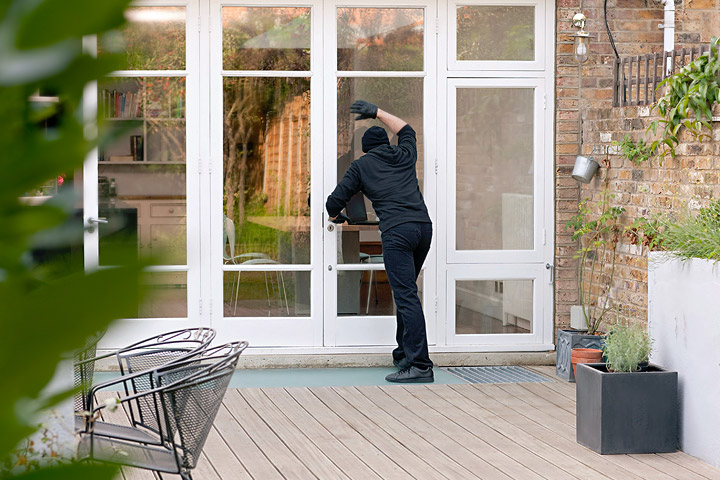 According to the US Department of Justice, most home burglaries occur during the summer. This is likely linked to summer being a popular time for people to spend more time away. Whether you're out enjoying the sunshine for the day or traveling out of town for extended periods, burglars have more opportunities to strike than during the cooler months when you're bundled up at home.

Here are some surprising home burglary statistics that will help you protect your home and belongings this summer.
13.5% of arrests in Massachusetts in 2022 were connected to property crime
Of these arrests, the leading property crime was larceny (theft), followed by criminal damage (vandalism) and burglary/breaking and entering.
Placing a surveillance camera on your property can be a powerful way to deter criminals, as they don't want to risk having their faces captured on camera. Security yard signs and decals are another excellent way to remind thieves and vandals that they're being surveilled.
Residential burglaries in Boston dropped nearly 16% in 2022
According to BPD data, residential burglaries have decreased significantly since 2021. Unfortunately, the inverse is true for commercial burglaries, which rose by about 14%.
This trend offers peace of mind for Boston residents, but it's no reason to become complacent about home security, especially during summer.
Most burglaries occur between 10 AM and 3 PM
Thieves don't wait for the cover of darkness to break in; they strike when residents are most likely out of the house. Don't forget to arm your security system if you leave your home during the day.
Renters are victims of property crime more frequently than homeowners
Large apartment blocks make it easier for thieves and vandals to slip in unnoticed, which may be a contributing factor for this statistic. With this in mind, renters should be proactive about home security. If you don't own your home, speak with your landlord about the possibility of installing a security system.
Students should be particularly mindful about the possibility of theft, as parties or large gatherings create opportunities for nefarious activity to occur unnoticed. Always secure your valuables if you'll be inviting strangers into your home.
Protecting yourself from residential crime and burglaries
The prospect of burglary may be worrying, but you can do several simple things to protect your home from crime.
Lock your doors: 34% of criminals enter homes through front doors that have been left unlocked. Unlocked side doors and first-floor windows are other popular entry points.
Close your blinds when you leave: This makes it harder for thieves to determine whether you're home and conceals your belongings from sight.
Put your valuables away: Unstored items, including bicycles or tools in your garage or backyard are also possible targets for burglars.
If you don't have one already, a home security system is an excellent way to protect your home from crime and burglary. Using burglar alarms and video surveillance ensures that you are aware of any suspicious activity that takes place on your property whether you're home or away.
NEXT STEPS:
https://www.americanalarm.com/wp-content/uploads/2023/05/daytime_burglar.jpg
480
720
alarmadmin
https://www.americanalarm.com/wp-content/uploads/2022/12/American-Alarm_logo_1Xr.png
alarmadmin
2023-06-08 08:27:51
2023-06-01 12:49:13
Surprising New England Burglary Statistics (& How to Protect Your Home)