3 Commercial Fire Statistics to Know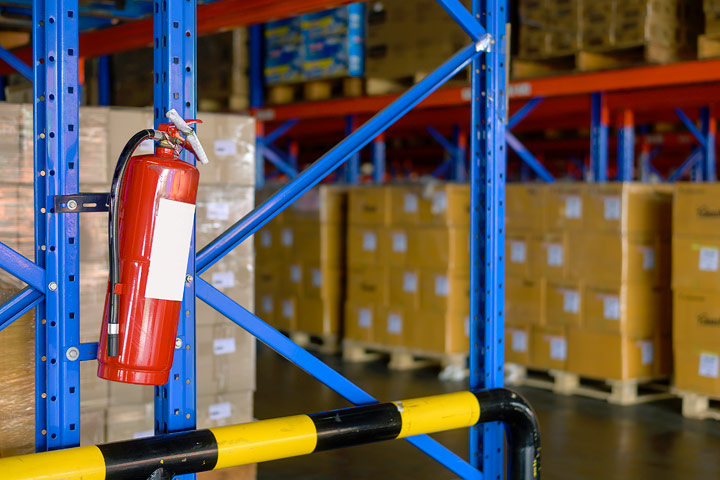 Fires to commercial buildings, such as retail spaces, restaurants, office buildings, and industrial spaces, can not only cause extensive damage to the structure but also pose a risk to lives, income, and supplies stored inside. Knowing the leading causes of fires can not only help you be prepared in the event of one, but keep these areas as safe as possible. Here is what you should know about commercial fires:
29% of structure fires in offices begin in the kitchen
Kitchen and cooking areas account for many commercial fires. According to the National Fire Protection Association, over one-quarter of all office property fires were caused by cooking equipment. Consider these tips for staying safe when using kitchens and cooking areas:
Never leave simmering, frying, grilling, or boiling food unattended.
If roasting, baking, or simmering, stay close to the cooking area and use a timer to remind you to check on the food.
Keep paper towels, towels, curtains, oven mitts, etc., away from the stovetop.
Keep the oven, stove, and burners clean to avoid grease buildup.
Also, according to NFPA, over one-fifth of fires in office properties start in cooking areas or kitchens. One of the most important things you can do is keep a fire extinguisher nearby in case a fire is sparked. Don't keep the extinguisher right where a fire may start, such as beside the stove, as you won't be able to reach it in the event of a stove or oven fire.
Warehouse fires cause approximately $155 M in damage each year
Statistics from Imec Technologies show that between 2006 – 2015, US Fire Departments tended to 1,210 fires that were in warehouses and logistics centers. These numbers do not include cold storage units. These warehouse and logistics center fires accounted for less than 1% of total building fires.
The top 5 causes of these fires were:
Arson (intentionally set) – 18%
Electrical/lighting – 18%
Heating equipment – 8%
Exposure fire – 7%
Smoking materials – 5%
Performing regular maintenance and inspections of electrical, lighting, and heating equipment can help reduce the likelihood of fire in your warehouse.
Sprinkler Systems can reduce fire damage significantly
The American Fire Sprinkler Association states that fire sprinklers are the single-most effective method for fighting fires in the early stages.
According to research done by USA Business Insurance, the NFPA suggests that hotels that are equipped with sprinkler systems sustained 78% less fire damage than hotels without them. Sprinkler systems can help fire from spreading and causing widespread damage. It's highly recommended that sprinkler systems are installed by a professional and should be installed in accordance with the standards of the National Fire Protection Association.
According to smokeguard.com, all new commercial structures with a fire area of more than 5,000 square feet must be equipped with automatic fire sprinklers. Buildings more than 55 feet tall must also have automatic sprinkler systems installed.
Commercial buildings that do not have a sprinkler system can otherwise be protected in one of two ways. First, is active fire protection, such as fire extinguishers, smoke detectors, and fire alarms. The other is passive fire protection, which is fire and smoke containment measures. This includes fire-rated walls and floors, which prevent the spread of flames to different areas of the building. Fire doors and dampers are other passive forms of fire protection.
The Bottom Line
Protect your commercial building by implementing preventative measures and providing protection in the event of a fire starting. Conduct regular fire safety audits of your building to ensure the fire alarm and sprinkler systems are functioning properly, and exits are free of obstructions. A proactive approach to fire safety will protect your employees and your property.
NEXT STEPS:
https://www.americanalarm.com/wp-content/uploads/2023/03/fire_stats.jpg
480
720
alarmadmin
https://www.americanalarm.com/wp-content/uploads/2022/12/American-Alarm_logo_1Xr.png
alarmadmin
2023-03-30 08:27:21
2023-03-23 16:07:41
3 Commercial Fire Statistics to Know