Top 5 Small Business Insurance Claims: What We Can Learn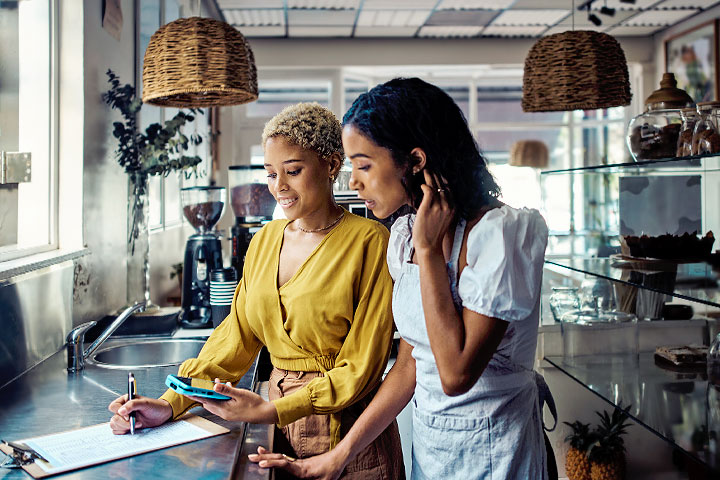 Based on data from a study by The Hartford Financial Services Group, 40% of small businesses will likely experience a property or liability claim over the next ten years. If you own a small business, taking a proactive approach is the best way to mitigate your risk of experiencing a loss like this. Below, we'll look at the most common business insurance claims and offer tips on preventing them.

Burglary and Theft
Burglary and theft account for 20% of small business insurance claims nationally. Small businesses need to be proactive about burglary and loss prevention. Ensure your business's security system is optimized for your facility. There should be no blind spots in camera views, and perimeter control is essential. Depending on the nature of your business, you might consider integrating glass break sensors and panic buttons to bolster the security of your space.
For retail businesses, develop a loss prevention strategy and spend time coaching employees on how to address theft-related issues.
Water and Freezing Damage
Water and freezing damage make up 10% of small business insurance claims. Extreme weather systems can lead to floods, unexpected levels of moisture, and even broken pipes. Maintaining an optimal temperature within your facility will reduce the likelihood of freezing damage during cold snaps.
Integrating an environmental control system into your building enables you to receive alerts if moisture levels become unusually high. This allows you to intervene before water can cause extensive damage to your building, equipment, or inventory. Environmental systems also warn of toxic gas leaks, which keeps employees and customers safe.
Creating a safety plan for extreme weather conditions is another way to mitigate potential damage from water and freezing. Coach employees on what to do if temperatures or precipitation are expected to hit unusual levels.
Wind and Hail Damage
Wind and hail account for a surprising 15% of small business insurance claims. To limit the risk of these environmental phenomena, maintain the exterior of your business. If there are trees on your property, ensure they are well-tended and trimmed regularly to eliminate weak branches. If a storm is forecast, take time to secure any loose objects or materials outside your building so they can't be flung against windows or siding by the wind.
Fire
Fire-related incidents make up 10% of small business insurance claims. Fire safety is crucial within your business. Not only should you have a functional fire alarm system, but you must also have a fire safety and evacuation plan in place. Ensure all staff members are aware of this plan and are prepared to help customers evacuate in the event of a fire.
To prevent fires in the workplace, perform regular fire safety audits to ensure your business is free of hazards. Maintain your equipment to reduce the risk of shorts or electrical fires.
Customer Slip & Fall
Customer slip and fall incidents represent 10% of national small business insurance claims. You can prevent these accidents by keeping customer-facing areas of your business free of debris. Ensure aisles are wide and that any product on shelves is stored neatly to prevent it from obstructing walkways.
Place slip-resistant mats in high-traffic areas to reduce the chances of falls. Place apparent signs to alert customers if any areas of your facility have uneven flooring or terrain. Ensure railings are available for any areas with stairs or an incline.
In the winter, clear snow and ice from your parking lot to ensure customers have a safe path to the front door of your building.
The Bottom Line
Taking a proactive approach to safety and security is one of the best ways to reduce the chances of a future insurance claim. Spend time thinking about how to protect your business from these common claim types. And remember, working with a reliable security partner can help you reduce your risks in many of these areas.
NEXT STEPS:
https://www.americanalarm.com/wp-content/uploads/2023/06/insure_business.jpg
480
720
alarmadmin
https://www.americanalarm.com/wp-content/uploads/2022/12/American-Alarm_logo_1Xr.png
alarmadmin
2023-06-22 08:31:54
2023-06-19 13:32:05
Top 5 Small Business Insurance Claims: What We Can Learn