Essential College Dorm Room Safety Tips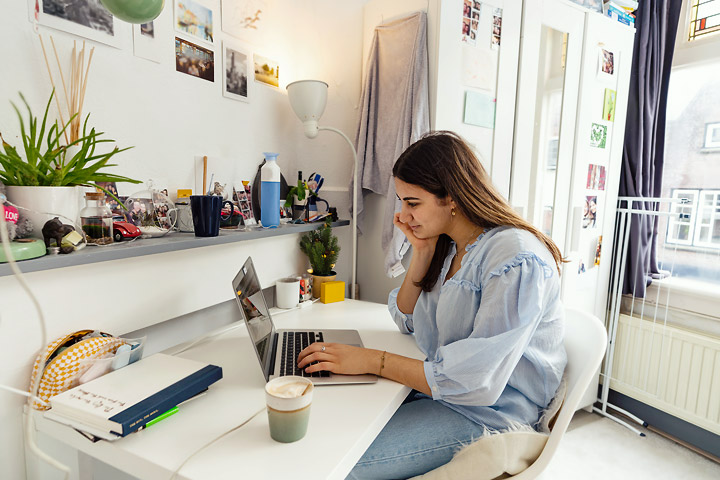 Starting college is an exciting time for young adults. For the first time, they get to experience living on their own, where they are responsible for themselves and their space. As a parent, you are likely excited about this new chapter in your child's life and perhaps a little nervous. Safety is going to be top of mind for you as a parent. Here are some things you should go over with your child before they move into their dorm room or off-campus residence for college.

Door and Window Security
Making sure that doors and windows are locked is an important new habit for students living independently for the first time. You may have to remind your child regularly to ensure windows are closed and both windows and doors are locked before heading out and before they turn in for the night.
If your child is going to be living off-campus, installing a security system is an option you should consider. Security cameras allow them to see what's happening when they aren't there and can give them peace of mind when returning home late after studying sessions. Having more than just cameras might make everyone feel more at ease, so you may also choose to install door and window sensors and other motion sensors.
Fire Prevention
For young adults out on their own for the first time, things such as cooking equipment and even candles may not seem like hazards. With your child, find out what cooking equipment, if any, is allowed inside dorm rooms. Also, find out the rules for lighting candles and incense inside dorm rooms. Remind your student to unplug equipment when not in use and to remain nearby when it is. Remind them to make sure any lit items are completely out before leaving their room or going to sleep.
According to The National Fire Protection Association, U.S. Fire departments responded to an annual average of 3,840 structure fires in dorms, fraternities, sororities, and other related properties between 2015 and 2019. Cooking equipment was involved in close to 9 out of 10 reported dorm fires.
Sharing a Space With Others
Whether your student lives on campus or off, sharing a space with someone outside of the family is a new experience, and they might not understand the complexities that go along with this. Being protective of their belongings is important. Remind them that it's likely their roommate will have friends coming over.
Provide your child with a small safe, if possible, where they can keep valuables such as jewelry, cash, keys, and other expensive items that someone else can easily grab. Drawer safes are available if space is limited. Reolink says that the top items stolen from dorms are: electronics; cash, credit cards, debit cards; bikes; textbooks; and clothing/jewelry. For larger items, such as laptops and textbooks, have your child keep them out of sight when they aren't around or have people over.
As the parent of a student who will be living on campus or in a place of their own, it's natural that you may feel concerned for their safety. Having open conversations about these common safety risks will remind your student to be vigilant and give you both peace of mind.
NEXT STEPS:
https://www.americanalarm.com/wp-content/uploads/2023/08/dorm_study.jpg
480
720
alarmadmin
https://www.americanalarm.com/wp-content/uploads/2022/12/American-Alarm_logo_1Xr.png
alarmadmin
2023-08-17 08:19:15
2023-08-09 12:19:30
Essential College Dorm Room Safety Tips