We're fast approaching International Data Privacy Day: January 28. This event, hopefully, will spur businesses and individuals to think about just how safe their data is — and hopefully, take action to address any protection shortcomings.  
Here in New England, it's also an excellent time to assess our own data security. Regrettably, as the National Cyber Security Alliance points out, millions "are unaware of and uninformed about how their personal information is being used, collected or shared in our digital society."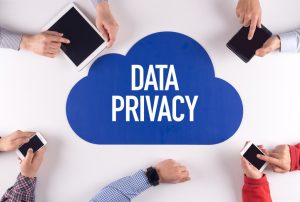 As this blog just recently noted, the risks of cyber/web crime are going up, with hackers and other similar criminals using ever-more powerful techniques and technologies against us. According to the "Boston Business Journal," in 2019, the Bay State alone saw 605,000 of its residents have their private data exposed by breaches. That is up by roughly a third from 2018, when 443,000 Massachusetts citizens were affected. 
Commercial and Private Data Dangers 
As individuals, we face many risks caused by hackers or by our own revelations through social media platforms and the like. If our data is vulnerable anonymous identity thieves can victimize us easily. They can break into a less-than-diligent retail chain's server to steal our credit card number and make purchases on our dime. This is bad enough.  
However, some individuals and businesses also hold other people's data — such as client or patient Social Security information or other identifiers. These organizations may also face legal repercussions for failing to take proactive action to protect all third-party data.  
Massachusetts law dictates any data breach of third party data must be reported to state agencies, and to "any consumers whose data is at risk." This can damage your professional reputation and lead to loss of income, among other negative results.  
https://www.americanalarm.com/wp-content/uploads/2016/11/American-Alarm_logo.png
0
0
American Alarm Blogging Team
https://www.americanalarm.com/wp-content/uploads/2016/11/American-Alarm_logo.png
American Alarm Blogging Team
2020-01-22 09:00:20
2020-02-04 15:33:51
Data Privacy Day: Button Up Your Defenses