Why Apartment Complexes Now Offer Luxury Experiences to Millennials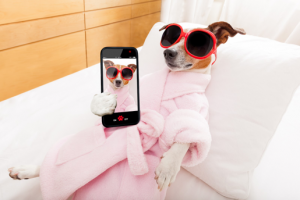 An arms race of sorts is happening in apartment complexes here in New England. The weapons of choice are exceptional connectivity, services and experiences. Today, due to the relatively short supply of consumers and their higher expectations, the usual doorman, pool and gym in your apartment building won't cut it. Typical amenities now include a saltwater pool, a pet spa with grooming stations, a beer garden and a community kitchen. For example, last year's opening of the Harlo in Boston's Fenway-Boylston Street District included an 18th-floor "Sky Deck" with views of Fenway Park and downtown; a fitness center with a yoga terrace attached; grills on a fifth-floor terrace; and a pet spa. There is also a bike-storage room and underground parking and 24-hour concierge service. This location and list of amenities is likely what your apartment complex is competing against in 2018.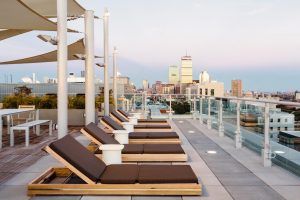 The Future of Apartment Complexes
With more stores closing their brick and mortar businesses in favor of ecommerce sites, many in the multi-unit Residential Real Estate investment business wonder what the future may hold for their businesses. Millennials are having a strong impact on how new real estate is being allocated as they engage more with online retail and prefer urban living. This shift in mindset is what is driving the current market and the real estate market of the future. According to members of the Forbes Real Estate Council, rental real estate investors that want to thrive in this changing landscape should increase their offerings of exceptional consumer services and experiences. In a new digital age, more and more consumers expect adaptive spaces, smart building technology and digital security. However, they'll seldom describe it in those terms. Consumer descriptors, will include terms like luxurious, time-saving, convenient, connected, selfie-friendly and safe.
So below are three key areas that apartment complex owners should focus in on to capture their share of the rental real estate consumer market:
Digital and Physical Security
Security is a big industry in New England as it is in much of the world, and for good reason. While physical security will always be necessary for buildings, the importance of digital security is becoming paramount. The largest factor in digital security is the integration of smart building technology with physical security systems. With digital access points for commercial buildings, owners can have more secure physical security but will also need to protect their systems from online intruders. Amenities such as connectivity and mobile-friendly access to services and facilities can be used not only to protect spaces and residences but also alert owners if there are intruders in real time.
Smart Building Technology
The rental real estate industry is able to improve the consumer experience, charge higher fees, leverage various capabilities to provide smarter workplace and residential solutions, and charge higher fees for IoT enabled intelligent buildings.  Smart buildings and automation systems are making manual control of a building's heating and cooling systems a thing of the past, and commercial real estate's adoption of this technology is shaping the future of building management. With networked devices and powerful analytics that can be used to drive efficiencies, technology has opened the door to new rental real estate opportunities for both sustainability and energy savings.
The Consumer Experience
Most millennials said they'd rather buy an experience than a physical good which has led to what's known as the "experience economy". Today, in this type of economy, rental spaces that future-proof their property with exceptional consumer services and experiences will have an edge over apartments slow to adapt. This approach appeals to a generation that is prefers the convenience and experience of integrated living communities and commercial spaces in contrast to traditional retail and office buildings.
Will this trend continue? Experts say yes and point to a few key factors:
Millennials are now the largest spending consumer group

Social media and connectivity continue to grow in importance

Increased fear of missing out on real-life experiences
Such trends mean apartment building owners must adapt to the evolving technical and safety standards. A key step is to explore how to adapt your apartment complex infrastructure, central command and control solutions to connect property management, space management, maintenance management, energy management, technology management. The sooner this gets done, the quicker you'll be signing off on that "pet spa" and other top amenities.
Next Steps
https://www.americanalarm.com/wp-content/uploads/2022/12/American-Alarm_logo_1Xr.png
0
0
American Alarm Blogging Team
https://www.americanalarm.com/wp-content/uploads/2022/12/American-Alarm_logo_1Xr.png
American Alarm Blogging Team
2018-07-12 10:52:04
2018-07-12 10:52:04
Why Apartment Complexes Now Offer Luxury Experiences to Millennials