Rolling Releaf Case Study: Navigating the Licensing Process With a Trusted Partner
Rolling Releaf is a social-equity-certified marijuana delivery service based in Newton, MA, committed to promoting fairness and equity within the cannabis industry. They partnered with American Alarm for a custom security solution in preparation for licensing. Since working with American Alarm, Rolling Releaf has become the 6th business in Massachusetts to secure a license of their type.
We recently spoke with Rolling Releaf's CEO & Co-Founder, Devin Alexander, to learn more about his experience through the Massachusetts Cannabis Control Commission's Social Equity Program (SEP) and his journey to pursuing licensing.

The SEP was developed to create sustainable pathways into the cannabis industry for those who have been disproportionately harmed by the War on Drugs, marijuana prohibition, disproportionate arrests, and incarceration.
Devin is also an award-winning industry activist. Since completing the SEP, he has launched Rolling Releaf and successfully advocated for a new type of marijuana delivery license. This new license enables services like his to source products directly from the manufacturer rather than working with an intermediary dispensary.
Navigating complex security regulations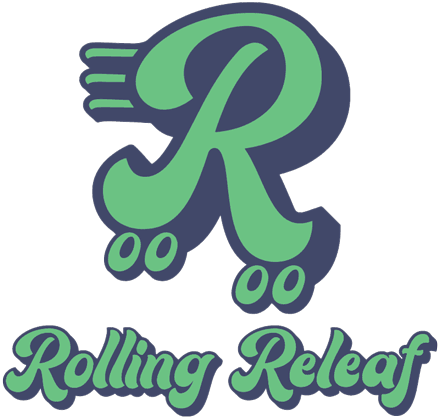 One of the challenges that many cannabis startups face is securing sufficient capital to move forward. Because cannabis isn't legal on a national level, these businesses aren't eligible for traditional small business loans.
Beyond that, since cannabis is heavily regulated, businesses must comply with strict security requirements. Navigating these regulations as a new business owner can be overwhelming, especially within the delivery space, where they are even more detailed.
Delivery businesses must comply with regulations within their warehouse facilities as well as their delivery vehicles.
Devin shared that throughout the SEP, he learned about the broad scope of security within the cannabis industry but not the nuances related to his particular business model. In fact, he noted that regulations relating to marijuana delivery weren't released until May 2020, a month after he completed the program.
He also admitted that, at first, he and his business partner were overthinking many aspects related to security compliance. He knew that choosing a security partner with industry experience was essential.
A partner with industry knowledge is key
After connecting with Andy Klein, an Integrated Systems Consultant at American Alarm, at NECANN, Devin began asking other players in the industry who they recommended or worked with as security partners. He noticed American Alarm coming up again and again. He was impressed by the number of cannabis industry clients the team had worked with and how many of them were currently operational.
Throughout further interactions, Devin appreciated the American Alarm team's hands-on, service-oriented attitude. He noted that the technicians were excellent resources on anything related to state regulations, and he appreciated that they would take time to make personalized recommendations.
He also mentioned that American Alarm was able to assuage his early tendency to overcomplicate security matters, ultimately saving him time and money.
A true partnership
Devin mentioned that American Alarm has proven to be a valuable partner in navigating the security compliance process. He shared that the team's willingness to offer value-engineering suggestions not only saved him money but also helped him attract investors.
American Alarm helped to plan and build out a fully-equipped, professional facility for Rolling Releaf that impressed regulatory inspectors. With an American Alarm team member onsite to answer questions, the facility passed both security inspections, and Rolling Releaf was able to secure a license.
Devin appreciated American Alarm's openness to an ongoing relationship, even after Rolling Releaf passed inspection, and he and Andy have gone on to team up on other initiatives within the cannabis industry.
Rolling Releaf is ready to deliver
Devin applied for Rolling Releaf's license in May 2021 and officially received it in February 2023. His is the 6th business in the state to receive this license type – a license type he advocated, campaigned, and fought for.
American Alarm is proud to have been part of Devin's journey thus far, and we're looking forward to seeing his continued success.
NEXT STEPS:
https://www.americanalarm.com/wp-content/uploads/2023/04/rolling_releaf.jpg
480
720
alarmadmin
https://www.americanalarm.com/wp-content/uploads/2022/12/American-Alarm_logo_1Xr.png
alarmadmin
2023-04-20 12:56:34
2023-04-20 12:56:34
Rolling Releaf Case Study: Navigating the Licensing Process With a Trusted Partner