Modern Business Security Systems: A Primer For Property Managers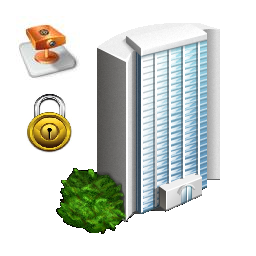 Owners of investment real estate properties understand the value of highly skilled property managers. Property owners, especially those that own multiple income properties, rarely have the time or expertise to manage the day-to-day operations, and routine maintenance of their properties. That's where a property manager comes in.
A property manager has many responsibilities, and is usually very good at multi-tasking. The property manager is the liaison between the owner, the occupants, and all the other people who interact with the building. He'll be responsible for everything from collecting rents, or fees in the case of condominium properties, to keeping the building well occupied and maintained.
A property manager also can play a significant role in increasing the actual or perceived value of a given property. He accomplishes that in many ways, not the least of which is providing a safe and secure environment for business and/or residential tenants.
Property owners understand the critical role that their on-site personnel play in security. So they often hire property managers, or security managers who are well trained in fire, security, and protective services. However, not all such personnel have had extensive training before assuming their posts. But even the most well-trained security or property manager, can't "do it alone," and can benefit from the expertise of a professional security and fire alarm company.
According to ASIS International, the preeminent organization for certified security professionals, management companies of multi-dwelling, high-rise residential or commercial properties, in particular, have had to rethink security issues, especially since 9-11. Property owners of such buildings now insist that access must be controlled around the clock at elevators, including freight and service elevators. All visitors and occupants must be properly screened, and often require specific permissions and credentials to gain access to certain floors. The days of simply signing a register with a security guard at the front desk in the lobby are long gone.
Increasingly, in addition to property managers, some owners of multi-dwelling properties see the need to also hire chief security officers, or CSOs. The CSO may work for the property management company, or he may be under separate contract with the property owner. Either way the role of the CSO is to provide for the overall security of the building. That role is not limited to overseeing the installation and operation of video surveillance systems, fire and burglar alarms, but the CSO is also responsible for making sure that all data transactions and information technology (IT) infrastructure for the building are secure.
By leveraging some of the latest in state-of-the-art internet protocol security technologies, CSOs not only can ensure the security of the property's IT, but they can provide property owners with a birds-eye view to monitor their properties, and receive alerts of trouble, anywhere, anytime.
Any residential or business income property basically is a small business. And just like any small business, success starts with ensuring that your property, your people, and your data are as safe and secure as they can be. A good on-site property management team is a great first step to doing so. But to be sure that all aspects of the property are not only well protected, but also that the property is in compliance with all federal, state and local regulations regarding fire safety and security, working with a professional security company also makes good business sense.
https://www.americanalarm.com/wp-content/uploads/2022/12/American-Alarm_logo_1Xr.png
0
0
American Alarm Blogging Team
https://www.americanalarm.com/wp-content/uploads/2022/12/American-Alarm_logo_1Xr.png
American Alarm Blogging Team
2012-01-26 14:20:41
2012-01-26 14:20:41
Modern Business Security Systems: A Primer For Property Managers