Arrest Numbers Up for West Hartford Police, Who Say Crime is "Cyclical"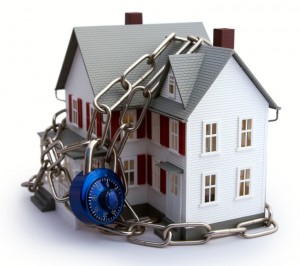 West Hartford police have been busy according to the Courant. Since June 2014, they've arrested 21 burglars, many responsible for more than one property crime. Police Chief Tracy Groves credits a hard-working police force but says "the biggest component of this is the residents of West Hartford keeping an eye out," which covers everything from walking in on crimes in progress to installing home security systems.
He also warns, however, that "crime is cyclical" — is it possible for New England homeowners to get out of the circle?
Not Alone
In St. Paul, a similar scene played out recently, this time with one suspect and a host of charges: 13, to be exact. As noted by Twin Cities, St. Paul has seen a recent spike in auto thefts and other property-related complaints; city police say crime like this is cyclical.
So why the revolving door? Why do crimes happen in large rushes, disappear, and then return in full force?
Part of the issue includes environmental factors. During the summer, crimes such as vandalism, car and property thefts, and break-ins are more common because there's a higher likelihood citizens will be away from their homes or vehicles for extended periods of time. Neighborhood awareness is also critical. Criminals often steal and damage property in a very small radius until they start drawing attention, then move to a new area. Over time, however, neighborhoods "relax" and residents start paying less attention to suspicious behavior.
Derailing the Crime Train
West Hartford police made significant progress this year in handling property crimes but they're a stopgap, not the solution. As noted above, citizens can't stay on high alert forever. Once police have made arrests — and the obvious specter of a threat in their neighborhood is gone — residents want a return to better days where they don't have to size up every stranger or jump at every noise, but this necessary comfort creates the ideal crime environment.
To effectively police neighborhoods when law enforcement isn't out in force, homeowners must turn to technology. Everything from remote home video surveillance to motion-detection systems can keep your house on high alert but let you relax. Combined with obvious signage indicating that your property is protected, these solutions ward off all but the most determined criminals: those few it helps capture and convict.
Property crime may be cyclical, but doesn't have to be perpetual — the right home security systems can help break this cycle.
Next Steps:
https://www.americanalarm.com/wp-content/uploads/2022/12/American-Alarm_logo_1Xr.png
0
0
American Alarm Blogging Team
https://www.americanalarm.com/wp-content/uploads/2022/12/American-Alarm_logo_1Xr.png
American Alarm Blogging Team
2014-11-12 08:55:37
2014-11-12 08:55:37
Arrest Numbers Up for West Hartford Police, Who Say Crime is "Cyclical"