Working Smoke Detectors, CO Detectors Save Lives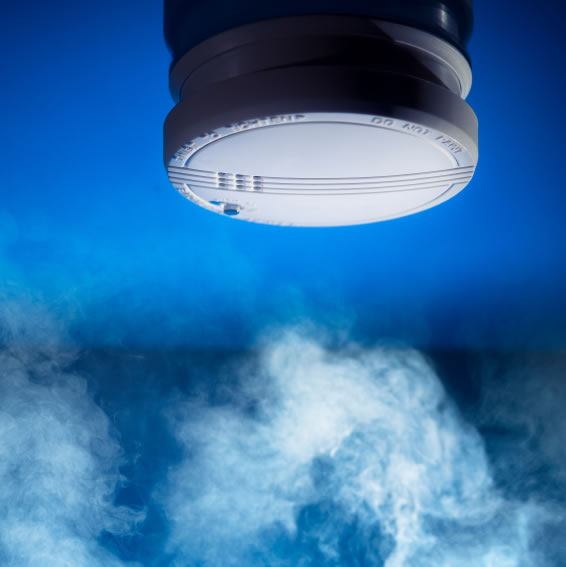 On Wednesday February 12th, a woman in her 50s lost her life when a fire broke out in an apartment of a three-family home in Cambridge, Mass. Fire officials determined the cause of the fatal blaze was an electric baseboard heater that may have malfunctioned.
The home fire alarm system (smoke detectors) inside the apartment, as well as throughout the building, had been disconnected or did not have batteries, said Cambridge Fire Chief Gerald R. Reardon.
"A working smoke alarm coupled with an escape plan can double one's chances of surviving a fire," he said.
Similarly, two men and one woman in their 30s and 40s were found dead of carbon monoxide poisoning in a home in Plaistow, New Hampshire on Tuesday, February 18. A fourth person was found unresponsive and taken to the hospital.
Investigators determined that carbon monoxide levels were 10 times the level at which a detector would have sounded.
There was a carbon monoxide detector in the home but the batteries had been removed, said State Fire Marshall J. William Degnan. Investigators determined the source of the carbon monoxide was the home's propane fired heating system.
New Hampshire state fire officials are reminding people about the importance of functioning fire and carbon monoxide detectors.
Carbon monoxide detector batteries need to be replaced every six months, and the detector itself needs to be replaced after five to 10 years depending on the manufacturer, said Brian Johnson, division chief of fire prevention for the Londonderry, N.H. Fire Department.
"You're taking a gamble if you don't replace it," said Johnson. "There's no guarantee it's going to work."
After the deadly fire in its city, the Cambridge Fire Department offered some home safety tips to keep people safe.
"Install smoke detectors on every level of your home and outside the bedrooms. Test your smoke detectors monthly. If they are battery operated, replace the batteries at least once a year or when they 'chirp.' This chirping sound means the battery is low."
In light of these tragic events, we want to take this opportunity to remind you of the importance of working smoke detectors and carbon monoxide detectors in your homes.
One of the most shocking statistics provided by the NFPA is that more than 60% of all fire deaths in the United States occur in buildings where smoke detectors – the simplest, and least expensive of fire safety devices – aren't installed or aren't working properly. In fact, there were no smoke alarms in 37% of home fire deaths, and at least one alarm was present but non-operational in 23% of home fire deaths.
Dead or missing batteries in smoke detectors and carbon monoxide detectors play huge roles in these preventable tragedies. It's imperative that you don't ignore the signals from your smoke and carbon monoxide detectors warning you that their batteries are failing.
Integrated smoke alarms will send a signal to your monitoring company to notify the fire department in case of a fire. To make sure it is working properly, it is important to have your system checked once a year. Some companies offer this service free of charge to monitored customers.
A functional smoke alarm system is one of the most effective ways to protect your loved ones from the perils of a fire in the home. Installing a monitored home smoke and fire alarm system to complement your existing home alarm system is an even better solution for ensuring total safety and peace of mind.
Additionally, installing monitored carbon monoxide detectors offers another layer of protection for you and your loved ones. The staff at our 24-hour Security Command Center is always ready to respond to a carbon monoxide alarm at your home. As soon as we receive a CO signal, we will call for the fire department to respond.
Next Steps:
https://www.americanalarm.com/wp-content/uploads/2022/12/American-Alarm_logo_1Xr.png
0
0
American Alarm Blogging Team
https://www.americanalarm.com/wp-content/uploads/2022/12/American-Alarm_logo_1Xr.png
American Alarm Blogging Team
2014-02-25 08:55:23
2017-04-27 14:10:33
Working Smoke Detectors, CO Detectors Save Lives