The Dangers of a DIY Home Security System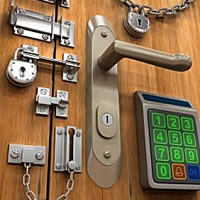 Some homeowners looking to install home security systems may be thinking about doing the job themselves to save money.
Although a do-it-yourself security system sounds great, installing your own security systems could compromise your family's safety.
For one thing, if you're not a security professional, you might very well install your alarm system incorrectly. Connect one small wire the wrong way and your family and your property won't be protected.
If you decide you want a professional company to monitor your DIY security system, you'll soon discover that the majority of them won't cover do-it-yourself systems. They have no way of knowing if it's working correctly or not and they don't want to be held liable if the system malfunctions during a break-in.
Once the DIY home security system is hooked up, you're responsible for ongoing maintenance. You have to be sure the hardware that makes the system work is operating properly and the connections are secure, or you'll put your family and your home in harm's way.
If you need additional components like extra window sensors, be prepared to pay extra.  Most systems only include two or three window sensors – not enough to outfit all the windows on the ground floor of your home. You should also expect to pay extra if you need more motion sensors.
It's important to keep in mind that professional home alarm companies, like American Alarm, offer security options that go beyond their basic packages like; battery backups, panic buttons, redundant alerts, fire alarm systems with fire company alert, and other important features. However, a DIY home alarm typically doesn't offer anything except basic wireless security.
One of the most important features of a monitored home alarm system is that the company's command center staff alert police and/or the fire department in the event of an emergency. With a DIY alarm system, you are responsible for notifying the proper authorities, if necessary. Time wasted when someone is trying to harm your family or burglarize your home.
The bottom line is that a do-it-yourself home security system is not the best option when it comes to the safety and security of your family and your home. You really should leave the installation of your home security system to a professional security company. You – and your family – will sleep better knowing that you did.
Next Steps:
https://www.americanalarm.com/wp-content/uploads/2022/12/American-Alarm_logo_1Xr.png
0
0
American Alarm Blogging Team
https://www.americanalarm.com/wp-content/uploads/2022/12/American-Alarm_logo_1Xr.png
American Alarm Blogging Team
2013-11-07 13:30:44
2013-11-07 13:30:44
The Dangers of a DIY Home Security System