The 6 Worst Places To Hide Your Valuables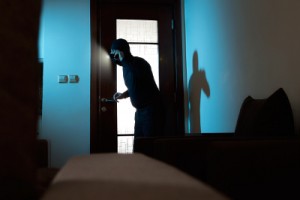 Contrary to popular opinion, hiding your family jewels or other valuables in unusual places won't keep the bad guys from stealing them—but it might make it a little more difficult.
You can be sure if a burglar breaks into your home, he's going to tear it apart trying to find all your valuable items. However, he's probably not too keen on spending a whole lot of time ransacking the place.
The longer it takes, the greater the chance he's going to be caught. So don't make it easy by hiding your money or your expensive items in the spots where he'll look first.
Here are the six worst places to hide your valuables:
1. The toilet tank
The only thing you should put in the tank of your toilet is one of those thingies that turns the water blue. The crooks have probably seen the same movies you have where people put their money in plastic baggies and stash the cash in their toilet tanks.
2. The medicine cabinet
The criminals will probably also be looking for drugs they can sell. That means if you hide any jewelry in one of those brown pill bottles, it will be gone along with your medicine.
3. Your children's rooms
Any burglar worth his salt is going to make a beeline straight for the kids' bedrooms. Just think about all the expensive toys and electronics they keep in there. Do you really want to give the criminal your valuables as well?
4. The freezer
Stories abound of people wrapping their jewelry and/or cash in aluminum foil, labeling those items as steak or chops or fish and storing them in the freezer. While a burglar may not spend a whole lot or time rummaging through the freezer, he's sure as heck going to check out anything that looks out of place. Just like he's see the same movies you have, he most likely heard the same stories as well.
5. Anything with a lock on it
You can be sure a crook is going to take a box with a lock on it with him, no matter what's in it. He'll steal it first and determine its contents later. In addition, don't hide anything in a file cabinet with a lock on it—locks can and will be broken.
6. The clothes hamper
Smelly socks and soiled underwear are no match for a criminal on a mission. Seriously, this guy just broke into your home, do you think he has any qualms about digging through your dirty laundry?
So what should you do?
If you have jewelry, cash or other expensive items you don't want to fall into the wrong hands, you should at least figure out some creative hiding places. However, the only sure fire way to protect your family and keep burglars from breaking into your home and ripping you off is with a home security system.
Next Steps:
https://www.americanalarm.com/wp-content/uploads/2022/12/American-Alarm_logo_1Xr.png
0
0
American Alarm Blogging Team
https://www.americanalarm.com/wp-content/uploads/2022/12/American-Alarm_logo_1Xr.png
American Alarm Blogging Team
2015-11-11 12:00:38
2015-11-11 12:00:38
The 6 Worst Places To Hide Your Valuables