Safeguarding your Home for Summer Vacation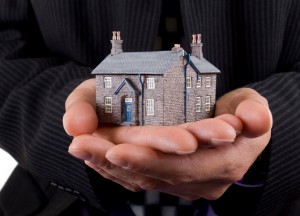 Summer vacation is here, kids nationwide have been looking forward to the opportunity to kick back, relax, and enjoy some quality time at home. Many families will be leaving their homes to vacation and enjoy their summer vacation abroad. Unfortunately, vacationing can present some home security risks – making it extremely important to conduct a few checks before locking up your home.
Updating Home and Contents Insurance
In the United States, more than 2 million home burglaries are reported each year, with the majority of crimes of this kind committed during the summer months. While a home security alarm system is a deterrent for many would-be robbers, it is best to be on the safe side and put plans in place to protect your finances should the worst happen. Before you leave, you should engrave your driver's license number and registered state on larger electronic items such as televisions and games consoles, as this will make these items easier to identify in the event of a theft. In addition, listing all valuable items, possibly with an accompanying photograph, will ensure that you have a complete inventory to pass along to your insurance company to prevent delays during the payment process. Finally, checking your home contents insurance policy is up to date and all large expensive items are covered is essential in giving you peace of mind whilst on vacation.
Check Entry Points
This point seems fairly obvious, but in the rush to catch a flight or leave on time many homeowners can fail to conduct the necessary security checks around their home. In 80 per cent of cases, a burglar will use an easy point of entry such as the front or back door or an unlocked ground floor window to enter your home, so checking that all windows are shut and locked before leaving is absolutely essential. In addition, rather than simply relying on the door knob lock on your front and back door, it would be wise to install a deadbolt lock – these cannot be picked, and while one may have to be left off while no one is home depending on the style you choose, this can be compensated for by purchasing a more secure strike plate with longer screws to prevent the door from being kicked in.
Be a Good Neighbor
Finally, getting to know the owners of surrounding homes and watching each other's backs during vacation time can be an invaluable method of protecting your home. Asking a trusted neighbor to keep an eye on your property when you're away is advantageous for two reasons – firstly, because they will be able to notify you should any problems occur, and secondly because they will be on site to give a witness statement if they see any suspicious activity in the area. You can also give them a copy of your alarm code in case it triggers by mistake, as there is nothing worse than coming home to a screaming alarm and several cross neighbors after a week's vacation!
Next Steps:
Contributed by reader, Emma Philips
https://www.americanalarm.com/wp-content/uploads/2022/12/American-Alarm_logo_1Xr.png
0
0
American Alarm Blogging Team
https://www.americanalarm.com/wp-content/uploads/2022/12/American-Alarm_logo_1Xr.png
American Alarm Blogging Team
2014-07-09 11:37:04
2014-07-09 11:37:04
Safeguarding your Home for Summer Vacation