How to Prevent Accidental Poisoning at Home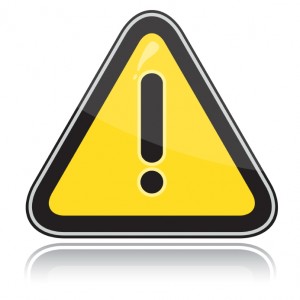 Approximately 90% of poisonings occur in the home and more than half of them involve children under 5. Those staggering statistics come courtesy of the Regional Center for Poison Control and Prevention Serving Massachusetts and Rhode Island.
Exposure to poison can take the form of inhalation, ingestion, absorption through the skin, or injection (as in an insect sting), according to the center. Carbon monoxide (CO) poisoning is also a real danger. Although cases of CO poisoning increase during the cold weather, it is still the most common cause of poisoning deaths in the United States.

In fact, just recently two adults and two children were hospitalized with CO poisoning "after a car left running in an attached garage filled a Weymouth home with dangerous levels of carbon monoxide," according to the Boston Globe.
Firefighters measured the carbon monoxide levels in the house at 496 parts per million – levels above 10 parts per million are considered dangerous. Unfortunately, the home did not have carbon monoxide detectors, according to the newspaper.
The best way to protect your family from CO poisoning is with a carbon monoxide detector. Installing monitored carbon monoxide detectors offers another layer of protection for you and your loved ones. In fact, Massachusetts law requires homeowners to install CO detectors. There are several devices on the market that will comply with the requirement but the best way to help protect your family is to have your CO detectors integrated into your monitored home security system.
Here are some tips from the local Medfield Press to help you prevent accidental poisonings in your home:
Have your furnace, chimney, fireplace, wood stoves and flues inspected every year to prevent carbon monoxide poisoning.
Read and follow directions on the label of your medication whenever you take it.
Find out how your medications react with other substances including alcohol, other prescription or over-the-counter medicines, vitamins or herbal remedies, as well as certain food.
Be sure to dispose of old medications safely. Check with your local city hall to determine if your community has prescription drug take-back days. You can also ask your pharmacist how to dispose of unused medication.
Never take a family member's – or any other person's – medication.
Don't store household cleaners with food.
Don't mix household chemicals – this can cause poisonous gas.
Install childproof locks on cabinets where you keep your household cleaners.
When you're using household cleaners, turn on fans and open the windows.
Discard old or outdated chemical products.
If you think someone may have been poisoned, call the Poison Center Hotline at 1-800-222-1222. However, call 9-1-1 if the person is unconscious or is having trouble breathing.
Next Steps:
https://www.americanalarm.com/wp-content/uploads/2022/12/American-Alarm_logo_1Xr.png
0
0
American Alarm Blogging Team
https://www.americanalarm.com/wp-content/uploads/2022/12/American-Alarm_logo_1Xr.png
American Alarm Blogging Team
2014-05-15 09:28:36
2014-05-15 09:28:36
How to Prevent Accidental Poisoning at Home