Business Security: Common Ploys Used by Shoplifters
The fact is that every year businesses lose tens of billions of dollars to shoplifting, and if you're retailer you're all too well aware of that painful fact.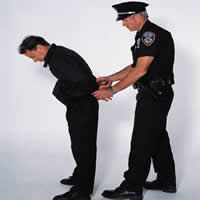 For example, just recently police in Dedham, Mass. were called to a local supermarket by the store's loss prevention employee who witnessed a woman putting items in her purse and in her cart. Then she tried to leave the store without paying for the merchandise.
Although it's not possible for you to completely do away with shoplifting, there are ways to prevent shoplifters from taking advantage of a five-finger discount.
The best way to prohibit shoplifting is by stopping the shoplifter before he has a chance to steal anything. Of course, that's easier said than done because there's no way to determine who's a shoplifter just by looking at him – or her.
Shoplifters can be male or female; young or old; men or women; tall or short; thin or not so thin. You get the idea. But the one thing they have in common is that they use similar ploys to carry out their crimes.
Using a video surveillance system can help you control shoplifting but if you know the common behaviors of shoplifters you can keep most people from stealing from you.
In addition to a robust business security system, you can reduce shoplifting by being aware of some these common ploys used by shoplifters:
1. The Restroom/Changing Room Ploy
Sometimes shoplifters take merchandise into the restroom or changing room then either hide the items on themselves, or in the case of female shoplifters, inside their purses.
2. The Baby Carriage Ruse
A shoplifter – male or female – will walk into the store pushing a baby in a baby carriage or stroller – perfect places to hide your merchandise.
3. The Time For Some New Bling Trick
Often a shoplifter enters a store not wearing any jewelry or other accessories like a hat or a purse. When the shoplifter leaves the store he or she is wearing a watch, earrings, or carrying a purse.
4. The Paper Or Plastic Scam
Many shoplifters will carry large paper shopping bags from one store into another store. Then when no one's watching, they'll put the pilfered merchandise into those bags and nonchalantly walk out of the store. Alternatively, a brazen shoplifter might conceal stolen merchandise in one of the store's own branded plastic bags.
5. The Baby, It's Cold Outside – Or Not – Deception
Sometimes a shoplifter will wear a raincoat or a coat that's not in season – all the better to hide stolen goods. Or he won't wear a coat in the winter because he's going to steal one.
6. The Switching It Up Con
Rather than stealing merchandise outright, shoplifters will switch tags on items, putting a cheaper price tag on a more expensive item.
Next Steps:
https://www.americanalarm.com/wp-content/uploads/2022/12/American-Alarm_logo_1Xr.png
0
0
American Alarm Blogging Team
https://www.americanalarm.com/wp-content/uploads/2022/12/American-Alarm_logo_1Xr.png
American Alarm Blogging Team
2013-04-03 09:14:14
2013-04-03 09:14:14
Business Security: Common Ploys Used by Shoplifters