Boston Mayor Pushes for New Crime-Fighting Technology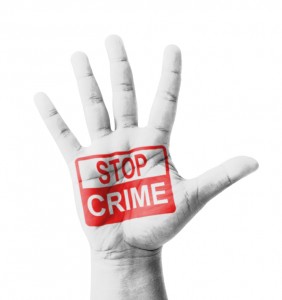 Over the last 10 years, Boston has amassed an inventory of 336 unsolved murders. Now, Mayor Martin J. Walsh, District Attorney Daniel F. Conley, and high-ranking members of the Boston police department are promising change: what's in store to make the city safer?
According to the Boston Herald, one initiative is the creation of a community advisory group which will partner community leaders with police to help address crime in specific neighborhoods. Taking this idea a step further is the privately-operated StreetSafe Boston which looks for ways to assist troubled youth at risk of becoming repeat offenders in adulthood.
There's a clear mandate here to create a more community-minded Boston, one that focuses on neighborhoods rallying together behind disenfranchised youth to take back control of their streets and help limit crime through accountability and understanding — but that's just the beginning.
Upping the Ante
The city is also seeking federal grants to develop technological countermeasures such as improved public surveillance cameras and the resurrection of Boston's license plate scanning program. The program ran for only a short time before privacy concerns shut it down last year, but Mayor Walsh and police brass are hoping to bring it back as a way to nab parole violators and criminals with warrants before they commit another criminal act, or track down suspects after they flee the scene of a crime. Public surveillance cameras, meanwhile, help police identify suspects and provide context to criminal actions, which can lead to a higher likelihood of convictions in court.
The Homeowner Factor
For all the efforts of Boston's Mayor and top police officers, the city also needs the help of homeowners to make real progress. Part of this comes from community outreach and part comes from the effective use of home security technology.
Traditional alarm systems, for example, spur police action after the fact. This means that when burglars flee the scene, he or she has little chance of getting caught. Web-enabled, 24/7 digital camera systems (both inside and out) provide law enforcement with concrete evidence and can help positively identify criminals both immediately after the crime and during trial.
Peace of mind is also a critical component in the safety of Boston at large: when homeowners feel safer, they're more inclined to become active in the community, in turn promoting a sense of neighborhood ownership — something criminals can't stand.
Boston has plans to take back its streets. This starts with better ties to law enforcement, is well served by improved technology but has the best chance of success when empowered by homeowners.
Next Steps:
https://www.americanalarm.com/wp-content/uploads/2022/12/American-Alarm_logo_1Xr.png
0
0
American Alarm Blogging Team
https://www.americanalarm.com/wp-content/uploads/2022/12/American-Alarm_logo_1Xr.png
American Alarm Blogging Team
2014-09-30 08:55:01
2014-09-30 08:55:01
Boston Mayor Pushes for New Crime-Fighting Technology