Beat the Burglar: Tips from New England Law Enforcement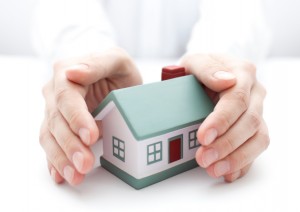 In New Canaan, CT, police are dealing with a rash of burglaries. Bold criminals are stealing electronics, watches and jewelry from homes in broad daylight, leaving homeowners both frustrated and afraid: could they be next?
To help combat the problem, the New Canaan police department has created a list of "Beat the Burglar" tips: here's their best advice for keeping your home secure, no matter where you live.
Don't Cater to Criminals
"Most burglars are not master criminals," says New Canaan police chief Leon Krolikowski. "They're looking for an easy opportunity to get into a house without being seen." In many cases investigated by his department, it was discovered that homeowners left their doors unlocked and alarm systems off, creating the perfect conditions for a break-in. Even if you're just going out for "a few minutes," always lock your doors and activate your alarm system. If criminals encounter resistance of any kind, they'll go elsewhere.
This is backed up by career criminal "Bob", interviewed for a recent ABC story. Bob noted that it was "so easy to just find a door open in a house," and that many windows were left open, making perfect entry points. He also said that "if there was an alarm sticker on the door, it was a no go." Since not all criminals are so observant, however, it's always a good idea to turn on your system rather than rely on the sticker as deterrent.
Stand Out in the Crowd
First, make sure you know your neighbors. Let them know when you'll be away, and ask them to keep an eye out for anything usual. Do the same for them — Bob told ABC that nosy neighbors were an instant "no" when searching for vulnerable properties. In addition, make sure that any strange people approaching your home stand out: trim bushes and trees around your property, especially near doors and windows. The greater fear a burglar has of being seen, the lower the chance he'll try a break-in.
Knock, Knock
Not all burglars kick down the door when you're away. Some come right up, ring the bell and pretend to be honest workmen looking for a job or door-to-door salespeople. Your best bet is to not open the door when you're alone if you don't know who's outside. If you're expecting workmen, always ask for their identification and make sure to follow them around the house — some less-than-honest contractors use their position as trusted professionals to "case" homes for the location of valuables and then relay this information to accomplices. Bottom line? The fewer people that have access to your home, the better.
Be Visible and Invisible
Leave lights on when you go out, and if you're going away on vacation consider investing in a light timer to give the appearance that you're at home. Seeing lights on or movement inside often convinces would-be burglars to go somewhere else.
It's also worth marking your valuables with permanent marker or invisible ultra violet ink so that if they're stolen there's a higher chance of recovery. Burglars often sell what they've stolen to pawn shops, many of which are required to report suspicious items to police. Marking your valuables means they can be easily identified.
Burglars are out there — and they're getting bolder. Protect yourself and your property with these beat-the-burglar tips.
Next Steps:
https://www.americanalarm.com/wp-content/uploads/2022/12/American-Alarm_logo_1Xr.png
0
0
American Alarm Blogging Team
https://www.americanalarm.com/wp-content/uploads/2022/12/American-Alarm_logo_1Xr.png
American Alarm Blogging Team
2015-01-07 08:55:13
2015-01-07 08:55:13
Beat the Burglar: Tips from New England Law Enforcement