7 Tips to Reduce Home Security System False Alarms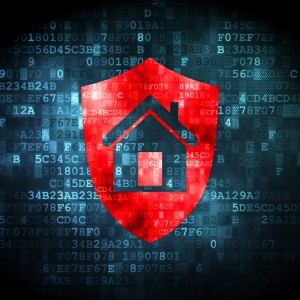 Having a home security system helps you ensure the safety and security of your family and your property. Knowing that your security company is on duty 24 hours a day, seven days a week, gives you much-needed peace of mind.
However, repeated false alarms that lead to nuisance emergency dispatches are not only irritating, they drain public safety resources and erode the confidence police and fire officials have in a security company.
False alarms can also cost you big bucks. Most municipalities – such as Paxton, Mass. – will fine citizens hundreds of dollars to "encourage alarm users to maintain the operational reliability of their alarm systems to reduce and eliminate false alarm dispatch requests made by installed alarm systems."
Here are seven tips to help prevent false alarms so you can save law enforcement resources as well as your money:
1. Ensure the people who have access to your home know how to disarm your security system. They should also know how to contact your monitoring company, as well as the code words they need to cancel an alarm by phone.
2. Proactively maintain your equipment. You should also considering upgrading your system; new technology virtually reduces the chance of system-based false alarms to nearly zero.
3. Program entry and exit door alarms to have a 45-second delay before they activate.
4. Remember to check your batteries. Like all batteries, your backup will last for about three to five years. However, the life of your battery may reduced if you've had several power outages. An alarm technician should check your system battery annually, or after any storm related false alarm, and replace it when necessary.
5. Let your security company know if you think your system isn't working properly. You should also alert your alarm company if you plan to install wiring for cable or other electronics, or anything near the system control panel or keypads.
6. If you have any pets, you should talk to your alarm company about installing devices that accommodate pets or changing the design of your system to be more pet-friendly.
7. Finally, if your alarm system does activate – don't panic. Re-enter your home and enter your code to deactivate your alarm. Then carefully follow the instructions given by your alarm company to cancel and prevent a false alarm.
Following these tips will help use your security system effectively, reduce false alarms, and not waste valuable public service resources.
Next Steps:
https://www.americanalarm.com/wp-content/uploads/2022/12/American-Alarm_logo_1Xr.png
0
0
American Alarm Blogging Team
https://www.americanalarm.com/wp-content/uploads/2022/12/American-Alarm_logo_1Xr.png
American Alarm Blogging Team
2014-11-05 08:55:36
2014-11-05 08:55:36
7 Tips to Reduce Home Security System False Alarms