5 Tips to Protect Your Pet in Emergencies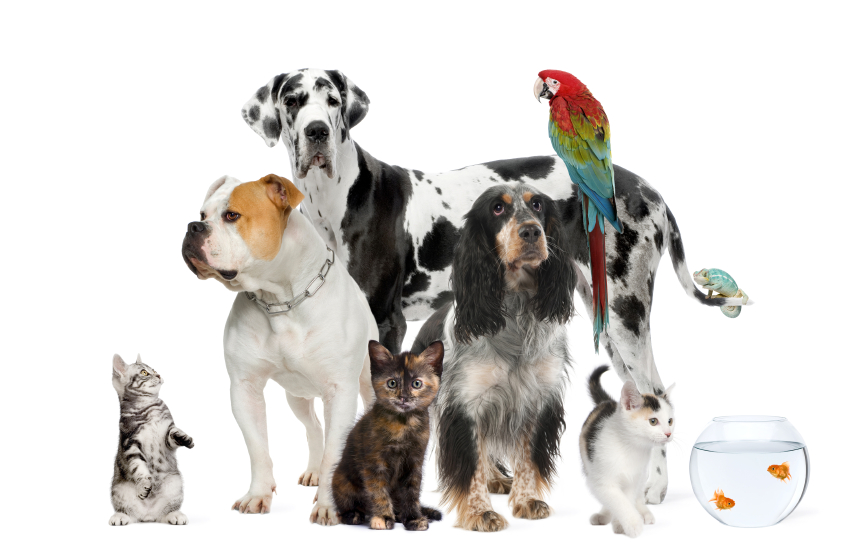 As a leading provider of home alarm systems, we've written a lot about things you can do to ensure the safety and security anyone living with you – and, of course, yourself. Everything we do is focused on helping you protect your family and your home in the event of an emergency or natural disaster — but what about your furry, four-legged family members? Don't forget to take them into consideration when you develop your family's emergency preparedness plan.
We offer you five tips, some of which are courtesy of The Humane Society of The United States, to protect your pets in emergencies and natural disasters:
1. Be Sure To ID Your Pet
Your cat or dog should be wearing a collar that contains information that's up to date and visible. Include your cell phone number and the cell phone number of a friend or relative who lives in another location, in the event you have to leave the area. Also, the chances you'll see your pet again increase significantly if you have him microchipped.
2. Put a Pet Disaster Relief Kit Together
A pet disaster relief kit should include survival items your pet will need if you have to leave your home in a hurry.
Some things to include:
Food, water and feeding bowls
Leash, harness or carrier to transport the pet.
Toys or other playthings
Extra pet medication, if necessary, and the phone number of your vet.
3. Have a Short-Term Home Lined Up
What would happen to your pet if you had to leave your home but you couldn't take him with you? If you take care of that issue now, you can rest easier knowing your pet will be safe. Consider the home of a relative, friend, neighbor, or a kennel. You can also look for volunteer organizations and even hotels that allow pets.
4. Add Video to Your Monitored Home Security System
Adding a video surveillance system to your home security system will let you remotely view a live feed of your pets when no one is home. You can keep tabs on your pet to ensure he's always safe. Having a security system that is monitored will make sure help is on the way if you are not home.
5. Alert Your Security Company/Authorities About Your Pet
It's important to let your security company know you have a pet. In the event of a fire or break-in, personnel can let fire and police officials know about your furry friend, and plan any potential rescues accordingly.
It's also a good idea to put pet decals in the window –  to let first responders know there's a pet inside your home.
The best decals are made of reflective material so people can see them at night. Include the number/kinds of pets and their names on the decal. Be sure to include emergency contact phone numbers including your cell phone number and your vet's number.
Next Steps:
https://www.americanalarm.com/wp-content/uploads/2022/12/American-Alarm_logo_1Xr.png
0
0
American Alarm Blogging Team
https://www.americanalarm.com/wp-content/uploads/2022/12/American-Alarm_logo_1Xr.png
American Alarm Blogging Team
2014-02-18 08:55:15
2014-02-18 08:55:15
5 Tips to Protect Your Pet in Emergencies