Top Three Home Security Tips for Recent Movers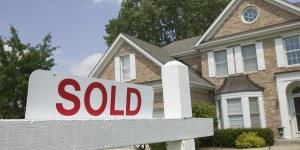 Moving into a new home is a busy time for families and individuals who are suddenly faced with what seems like endless list of chores they need to accomplish in order to bring the house up to spec. One of the most important considerations when tackling the work that goes into transforming a house into a home is to make sure that your property is safe and secure for everyone who lives inside. Below are three home security tips for recent movers.
1) Check Locks and Latches
It seems like a relative no-brainer, but it's easy enough to forget to re-key all of the locks in your new home as soon as possible. Most people will have the front doors done immediately, but it's crucial to make sure that any side doors, back doors, and gates are also taken care of at the same time. This is especially important given that these entryways are often shielded from view, making them ideal access points for would-be burglars. A check of your house's window latches and locks is also in order, as these can wear out with time and are frequently a low maintenance priority for sellers.
2) Verify Alarm System
Your new home may already have had an alarm system installed at some point in the past – something that the real estate agent most likely pointed out to you during the buying process. If the burglar alarm system is still functional, your first step should be changing the access code so that only you and your family can arm or disarm the system.
Once that has been done, it's worth calling a local alarm service and having an expert come to the house and verify the status of the system. This means ensuring that each and every sensor is working properly (including fire and smoke detection systems), that the notification methods employed by the alarm system are state-of-the-art, and most importantly that the burglar alarm meets your particular needs. Having a frank discussion with alarm service personnel about what you expect out of a security system can often lead to helpful suggestions about how you can expand or enhance your existing installation so you get the features you want and need.
If you're moving into a newly built home, ask your agent whether it has been pre-wired for a security system. Because many new houses are pre-wired, all you have to do is select a local burglar alarm provider and have that company mount the sensors and control panel so its personnel can begin monitoring your home's security. If you're dealing with a new or old home that doesn't feature any existing wiring, there are plenty of easy-to-install wireless systems that can provide you with peace of mind.
Also, most insurance companies offer a discount on homeowners insurance if you have a monitored security system installed. Make sure you find out if you qualify and your alarm monitoring company will be more than happy to provide information to your insurance company at your request.
3) Secure Perimeter
In addition to your locks and alarm system, there are a few things to keep in mind when considering the perimeter security of your new home. Most thieves want to get in and out of a house as quickly as possible without being seen. A nicely landscaped property that offers potential thieves few places to hide – thanks to pruned trees and shrubs and effective exterior lighting connected to motion sensors – is a great way to keep burglars at bay. It's also useful to display stickers or placards indicating that your house is protected by an alarm system, a strategy that often causes thieves to move on to the next home in search of easier pickings.
https://www.americanalarm.com/wp-content/uploads/2022/12/American-Alarm_logo_1Xr.png
0
0
American Alarm Blogging Team
https://www.americanalarm.com/wp-content/uploads/2022/12/American-Alarm_logo_1Xr.png
American Alarm Blogging Team
2012-01-31 15:30:33
2017-04-27 14:53:12
Top Three Home Security Tips for Recent Movers