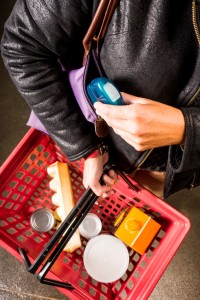 As that old saying goes, April showers bring May flowers. April also brings kids a week off from reading, writing and arithmetic.
In New England (with the exception of Connecticut and New Hampshire) spring vacation week is typically the third week in April. Without the structure of school, teens will be looking for fun things to do to occupy their time.
Unfortunately, some kids may turn to other types of not-so-fun activities. In the United States, shoplifting and arrest rates increase when students are off from school including during April school vacation.
When they don't have regular routines, teens typically hang out at the local mall. No merchant is immune as shoplifting juveniles will steal from all kinds of stores, including big box stores, department stores, supermarkets, drug stores, and even convenience stores.
Teenagers may steal items from merchants for the thrill of it, or to impress their friends. Some of the most common items teens will steal include clothing, books, music, jewelry and anything they can fit into their pockets or purses. Read more →
0
0
American Alarm Blogging Team
https://www.americanalarm.com/wp-content/uploads/2022/12/American-Alarm_logo_1Xr.png
American Alarm Blogging Team
2016-04-14 15:10:52
2016-04-14 15:10:52
Shoplifting Rises During April School Vacation