Sun is Setting on 2G Cellular Security Systems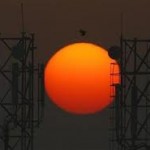 It's a fact: AT&T has called for 2G cellular networks to go away by Jan. 1, 2017. That means alarm companies must swap out security systems that use 2G networks to ensure the safety of their customers.
About three million cellular alarm system communicators currently use the 2G spectrum with about 80% to 90% of those provided by AT&T, according to Alarm System Report.
Many other service providers are also setting their own schedules so they can use the new bandwidth to increase capacity for 3G/4G services to handle the increased data use. Not to worry because security companies are already preparing for the so-called "2G sunset." Alarm dealers have been planning ahead to ensure that their customers have viable communication vehicles connected to their central stations to meet their customers' demands now and long into the future.
However, you should also be sure that you upgrade to the system that's right for your long-term needs.
The problem is, if you're like most of us, you're probably thinking "if it ain't broke, don't fix it." That might work in some cases, e.g., not buying a new car because your 12-year-old car is running just fine, but not so much when it comes to your alarm system.
Most likely both residential and business alarm customers won't know that 2G technology is being phased out until it's too late. As the towers the unit can see get switched, their signals might begin to have problems, but once the last tower goes they will be completely without signal.
Part of the reason is that much of the attention around the 2G sunset is – and has been – focused on the cell phone industry. That means you probably aren't aware that you also have to upgrade your home alarm system and your business alarm system that run on the 2G network so they'll continue to operate without any technical issues.
To ensure you won't have any communication problems, your best bet is to switch to 3G/4G alarm communicators while the 2G technology is being phased out. Also try to establish two types of communications for your security system as an extra layer of protection in case one goes down.
Of course, you should check with your alarm company to ensure it can provide code-compliant solutions so you won't have to upgrade your alarm system again in a few years. Then, continue to talk with your provider about how you can keep your alarm system consistently up to date.
The best security companies have seasoned in-house experts who can evaluate the technology landscape and deploy the right mix of devices and applications that meet your home and business needs. By using state-of-the-art hardwired and wireless components, with back-up communications, they can personalize systems for your home and your business.
To take a little liberty with the title of an Elton John song: "Don't Let The Sun Go Down On You" without being prepared.
Next Steps:
https://www.americanalarm.com/wp-content/uploads/2022/12/American-Alarm_logo_1Xr.png
0
0
American Alarm Blogging Team
https://www.americanalarm.com/wp-content/uploads/2022/12/American-Alarm_logo_1Xr.png
American Alarm Blogging Team
2013-08-14 13:30:19
2013-08-14 13:30:19
Sun is Setting on 2G Cellular Security Systems