Running the Core on IP – Money Saving Legacy Protocol Tips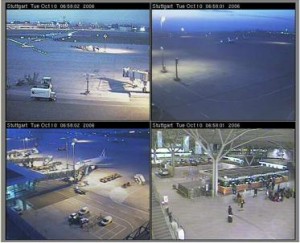 The transition from analog-based business video surveillance to an IP-based digital monitoring has gathered significant momentum over the course of the past five years. However, there are still many organizations that choose to maintain existing analog video systems because of the perceived costs associated with moving to an IP solution, as well as concerns about reliability. Fortunately, it is possible to combine analog and IP video surveillance under the same umbrella and in doing so reduce the overall security budget.
An existing coaxial cable infrastructure can be used as a resource while shifting to or adopting aspects of IP video surveillance. Traditionally, the use of coax has been limited to transmitting standard-definition video feeds from close-circuit video cameras over relatively short distances compared to what can be achieved with an IP video network operating over twisted pair cable. New video systems can add an extra dimension to coax cable by allowing for RS 485 data transmission and DC power transmission alongside traditional video and audio signals. These systems are also capable of extending the range of transmission up to 1,000 meters, which is a significant improvement over analog coaxial video limits.
It is also possible to enhance existing analog video surveillance systems by integrating them with an IP core that adds improved functionality to video data by converting it from analog to digital. This type of deployment represents the best of both worlds from a cost and utility standpoint: security management is able to leverage an existing investment in analog infrastructure while simultaneously unbundling video storage and recording from the system. Remote network video recording software can stream digital video to a standard data center where it can be stored alongside other corporate data on the same affordable rackmount hardware. This eliminates the need to purchase dedicated proprietary recording equipment for business video surveillance use and enhances the redundancy of the system in question.
Divorcing encoding from storage using an analog-to-digital gateway also improves the efficiency of data centers by removing the burden of processing incoming streams at the server level. Once a video feed has been captured by the encoding device, it can be streamed to any location accessible via IP, which allows individual servers to manage a greater number of feeds. Analog viewing stations can still be kept in the mix by employing digital-to-analog gateways that can pull IP video from the network and allow for full interaction by security personnel using the equipment of their choice.
Embracing IP video surveillance doesn't necessarily mean abandoning a previous investment in a legacy analog system. Careful consideration of the needs of an organization, combined with a full understanding of the benefits of digital video often reveals a cost-saving compromise.
As always the best solutions and technologies are site specific and based on individual business needs.  For more information contact an American Alarm Security Professional to schedule a site survey.
https://www.americanalarm.com/wp-content/uploads/2022/12/American-Alarm_logo_1Xr.png
0
0
American Alarm Blogging Team
https://www.americanalarm.com/wp-content/uploads/2022/12/American-Alarm_logo_1Xr.png
American Alarm Blogging Team
2011-11-15 09:55:43
2011-11-15 09:55:43
Running the Core on IP – Money Saving Legacy Protocol Tips