How to Stay Safe Living Alone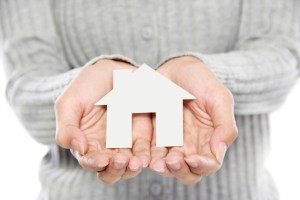 Living by yourself has its benefits. You can watch what you want on television and you don't have to worry about a roommate pouring the last drop of milk on his cereal or leaving a pile of dirty dishes in the sink.
However, living alone also poses some safety risks. Here are six simple ways to help you protect yourself if you live alone.
Install a home security system–The best way to protect yourself and your belongings is by installing a home security system with motion detectors. Even if you don't live in a high-crime neighborhood, you'll sleep better at night knowing your home security provider has your back.
Meet the Neighbors–You don't have to hang out with them all the time, but you really should reach out to them, especially if you're new to the area. If you become acquainted with your neighbors, they'll learn your routines and habits, which will make it easier for them to know if something's wrong. If they hear you yelling for help, or if they see or hear something suspicious, they'll be more inclined to check up on you if they have some type of connection with you.
Check for Security Risks and Fix Them–Look around your home–or have a police officer inspect it–to identify any areas that might make you vulnerable to crime. Be sure the doors have working deadbolt locks. Ensure the windows shut properly and the locks work. You should also check that the outside lights are working. Be sure there are no trees or shrubs blocking any of your windows. Burglars love to hide in the tall shrubs and trees when they're trying to break into your home. If you live in an apartment, have your landlord make the necessary repairs.
Get a Dog–Not only will a dog keep you company, a dog's reaction is sometimes the earliest sign of danger, and a barking dog will often scare off an intruder. However, although a dog does offer a certain degree of protection against thieves, a dog is not a substitute for a home security system to keep you and your home safe. If renting, be sure to ask your landlord if pets are OK.
Guard Your Keys–You should be very cautious with your keys. The first thing to do is have the locks changed when you move into a new place. Only give copies of your house keys to trusted friends and family members and keep track of who has them. Never hide your keys under a doormat, fake rock or in a flowerpot because those are the first places burglars check. Don't put your name, address, or any other personal information on your keys in case you lose them. You should always check to be sure you take the keys out of the lock when you open the door.
Don't Broadcast Your Living Arrangements–Sharing information about your life with people on social media such as Facebook, Twitter, and Instagram is the new normal. However, you should never publish your address or mention that you live alone when posting to social media sites.
Whether you've just moved into a new place or you've lived in your home for a while, you have to be vigilant at all times. To ensure your safety, follow these tips and be sure to immediately report any suspicious activity to police.
Next Steps:
https://www.americanalarm.com/wp-content/uploads/2022/12/American-Alarm_logo_1Xr.png
0
0
American Alarm Blogging Team
https://www.americanalarm.com/wp-content/uploads/2022/12/American-Alarm_logo_1Xr.png
American Alarm Blogging Team
2015-08-05 11:00:47
2018-07-26 15:16:43
How to Stay Safe Living Alone