How to Protect Your Business From Top New England Crime Trends in 2022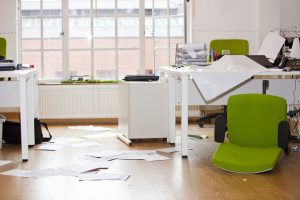 Performing a regular audit of the security system within your business helps you make sure it is still meeting your needs. Even if your security system is fully functional, your security needs may have evolved since you first had it installed.
Staying on top of current crime trends will help you adjust and optimize your security strategy to ensure your business remains protected.
Here are some recent crime trends in the Boston area, reported by the Boston Police Department, and some tips on protecting your business.
Vehicle theft
Between January and May 15, 2022, vehicle theft, including larceny and auto theft, was higher than in the same period during 2021. Vehicle larceny (theft of property from vehicles) was up 3%, while auto theft (theft of the cars themselves) was up 26%.
Thieves have been particularly focused on stealing catalytic converters from vehicles to resell at high prices.
Protect the vehicles of your staff and customers by boosting your parking lot security with monitored video surveillance. If your location is particularly vulnerable to theft or vandalism, hiring a security guard to patrol your parking lot will offer peace of mind to anyone coming in and out of your building.  
Commercial burglaries
The Boston Police reported a 41% increase in commercial burglaries so far in 2022, with 24 instances reported.
If you operate a retail business, ensure your security strategy accounts for the possibility of smash and grab burglaries. It may be time to adjust your cameras if you've moved displays or furniture since your video surveillance system was first installed. An American Alarm consultant can work with you to ensure your security system meets your current needs.
For the safety of your staff, hold a team meeting to brief everyone on your business's burglary protocols so team members know what to do in an emergency.
Robbery or attempted robbery
Statistically, robbery and attempted robbery are down 38 percent, with just 52 incidents reported between January and May 2022.
Even with robbery trending down, your security system can still help prevent robberies within the vicinity of your business. Having cameras in and outside your business will help deter thieves. If a theft should occur, your video archives could assist the police in identifying the perpetrator. Orienting cameras to capture activity outside your business will help keep your customers, employees, and community safe.
Though the statistics may sound daunting, the likelihood that you'll be affected by these Boston crime trends is probably very low. Staying mindful of crime trends will help you take precautions to protect your business and employees and limit the impact should an incident occur.
NEXT STEPS:
Stay up to date on security topics such as home alarm systems, business security systems, video surveillance systems, IP video networks, remote video monitoring, fire alarm systems, and fire alarm inspections.
https://www.americanalarm.com/wp-content/uploads/2022/07/Commercial-burglary.jpg
480
720
zac
https://www.americanalarm.com/wp-content/uploads/2022/12/American-Alarm_logo_1Xr.png
zac
2022-07-21 16:40:11
2022-07-21 16:40:11
How to Protect Your Business From Top New England Crime Trends in 2022