How Online Crime Data Helps Police and Residents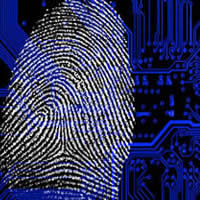 Regular folks no longer have to wait for the morning paper or 10 o'clock news to gain access to crime data for their neighborhoods and towns.
Why? Police departments depend on information, and putting data in the hands of "regular" folks – online and for free – can help solve crimes faster while creating a safer community.
For instance, the 40,000-resident city of Billerica, Mass. – located 20 miles northwest of Boston – publishes daily logs of crimes, residential break ins and other police calls (e.g. checking on an elderly neighbor). This data give residents a look at the police activity by partial address and date.
For example, take a look at the two charts below for 2012 Crime Data for Billerica.
Monthly trend of calls into the police that dispatched a police unit in 2012: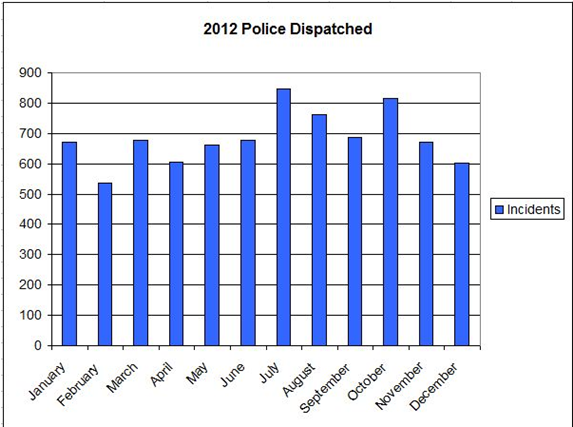 Top 10 incident types in 2012:
What benefit does this offer to residents of towns like Billerica?
For starters, it offers a transparent view of what the police are doing in their community and allows the community to track their own individual neighborhoods. Residents can also use the database to send in anonymous tips on recent crimes to help police solve new and on-going problems.
For instance, if you knew there was a break-in on your street (found through a quick review of the past week's crime logs), it might trigger a memory of a suspicious person or car. A description can often help police identify a suspect in a crime.
It can also help city personnel, police, homeowners' associations and security firms work together in determining resources and resident education for when crimes are most likely to occur.
While this is a relatively small sample size (one year), we pulled together such an illustration from the town of Billerica crime data. Here's what you can conclude from residential break-in data for 2012:
Location: Plotted by address of official break-in reports
Time of day crime data
What can crime data about time of day tell us? Should we increase patrols on days and times with higher crime rates? Could residents be leaving their home security alarms unarmed? This could be a good way for security firms to remind customers about arming their security systems or to be extra vigilant.
As the heat map below shows (see red image indicating a high number of incidents), it may be a good idea to raise awareness of what's going on around dinnertime on Thursday evenings during warmer months. Is this a common night for dinner out? Is it a common night for soccer games? Should neighborhood watch groups issue bulletins about crime data at these dates?
The idea here is not to drum up fear about break-ins happening at 6 p.m. on Thursday evenings. The goal is to show how technology and data can help police, residents, security firms and city officials work together to be vigilant and informed.
Next Steps:
https://www.americanalarm.com/wp-content/uploads/2022/12/American-Alarm_logo_1Xr.png
0
0
American Alarm Blogging Team
https://www.americanalarm.com/wp-content/uploads/2022/12/American-Alarm_logo_1Xr.png
American Alarm Blogging Team
2013-05-15 10:47:08
2013-05-15 10:47:08
How Online Crime Data Helps Police and Residents