Home Security After Sandy: Beware of Scams
The flood waters may have receded and the ferocious winds may have dissipated, but if you're not extra cautious Hurricane Sandy could still cause you some big headaches.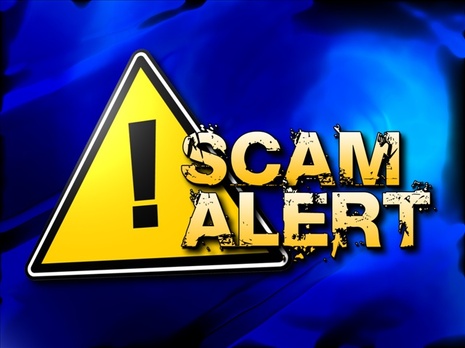 Although natural disasters like Hurricane Sandy bring out the best in people, they can also bring out the worst – in the form of scammers trying their best to separate you from your hard-earned cash.
The Better Businss Bureau calls these scamers "storm chasers" because they prey on the victims who need help cleaning up after a severe storm like Sandy. Some common rip-offs involve auto, home and/or yard repairs.
The Boston Better Business Bureau (BBB) has some tips to help you make the best decisions when it comes to making repairs and cleaning up.
Talk to your insurance agent about the exact type of coverage you have. Also ask what you need to do to file a claim. Don't throw out any receipts including your receipts for food, temporary housing and any other expenses that your policy might cover.
Don't panic. Even though you want everything to get back to normal as quickly as possible, stay calm. Don't let salesmen or anyone else pressure you to make decisions that might not be beneficial in the long run. Don't hire anyone who knocks on your door soliciting work. If you need repairs done, select a contractor yourself. Ask friends or neighbors for referrals. If need be, make temporary repairs yourself.
Don't be sold on the very first one. If you need major repairs done, get three or four estimates – based on the same work and the same materials – at the very least. Check references and be sure whatever company you hire is licensed and registered.
If you think it's too good to be true . . . Don't trust workers who show up at your door saying they have materials left over from a job down the street. Same goes for any worker who doesn't have a permanent office. Be cautious if someone shows up at your front door claiming your house isn't safe. If you think there's a problem, contact an engineer or a building inspector yourself and ask for an inspection.
Be sure to get a written contract. The contract should detail everything that needs to be done, what materials will be used and a breakdown of the costs for the materials and the labor. If the contractor makes any verbal promises about the work he's going to do, be sure to include those promises in the contract. In addition, any promises made verbally should be written into the contract. You should also include warranties on materials and labor.
Be sure your contractor's name, address, license number and phone number are on the contract, as well as a start and end date for the work. You should also ask your contractor for proof of insurance that's up to date, covering workman's compensation, property damage and personal liability.
Never pay in full in advance and never pay cash. You should ensure that the schedule for payments to the contractor are included in the contract. Before you hand over the final payment, ask your contractor for proof that all the subcontractors have been paid – or else you'll be on the hook to pay them.
Next Steps:
https://www.americanalarm.com/wp-content/uploads/2022/12/American-Alarm_logo_1Xr.png
0
0
American Alarm Blogging Team
https://www.americanalarm.com/wp-content/uploads/2022/12/American-Alarm_logo_1Xr.png
American Alarm Blogging Team
2012-11-05 09:51:53
2012-11-05 09:51:53
Home Security After Sandy: Beware of Scams