Home Alone Summer Safety Tips for Kids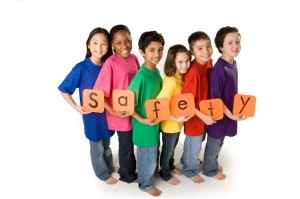 Before you know it, school will be out for the summer and you'll be trying to figure out if your child is old enough to stay home alone during the day while you're at work or out running errands.
Many states, including Massachusetts, don't have laws on the books indicating at what age a child is old enough to stay home alone. However, the Washington, D.C.-based Safe Kids Worldwide says that developmentally, children are typically ready to be home alone around the age of 12 or 13.
Despite your child's age, only you can determine if he or she is ready to stay home alone this summer.

If you decide that your child will do just fine on their own, the Lynn, Mass. police have home alone summer safety tips to ensure your son or daughter stays safe while you're not home:
Talk to your child about whether he or she can go outside. If so, set some boundaries about where they can and can't go.
Be sure your child knows what to do and in case there's an emergency. Ensure they have your cell phone number and your office number.
Designate a trusted neighbor your child can go to or call if they're scared or if there's an emergency and can't reach you.
Impress upon your child the need to keep the door locked at all times. Caution them not to open the door or talk to anyone who knocks or rings the bell.
If you've asked a family friend or relative to check in on your child, make sure your child is comfortable being alone with that person.
Remind your child not to tell anyone beforehand that they're going to be home alone. He or she should also be reminded not to tell anyone who calls that they're home alone.
We also recommend adding video surveillance to your home security system. Advances in technology, video cameras, recorders, and networking capabilities have made video surveillance systems affordable and aesthetically appropriate for the home.
Additionally, you can add on remote video access so you can log in and check on your kids from any computer, smartphone, or other mobile device with Internet access.
"Staying home alone can be a positive experience for children – if they are ready to be left alone," according to the Lynn police. "They'll feel proud that you allowed them to stay at home and many kids love the added level of responsibility."
Next Steps:
https://www.americanalarm.com/wp-content/uploads/2022/12/American-Alarm_logo_1Xr.png
0
0
American Alarm Blogging Team
https://www.americanalarm.com/wp-content/uploads/2022/12/American-Alarm_logo_1Xr.png
American Alarm Blogging Team
2014-06-04 09:50:14
2014-06-04 09:50:14
Home Alone Summer Safety Tips for Kids