Best Practices for Commercial Access Control Systems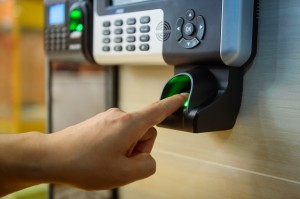 Part of your job as a business owner or facilities manager is to make certain that the occupants of your building – as well as the building itself – are safe and secure.
A key part of a commercial building's physical security system is the access control system.
Thanks to today's advanced technologies access control systems not only control physical access, they also provide security badge options and track specific employee, visitor and equipment movements in and out of your building as well as restricted areas within your facility.
Access control systems can also be used to automate employee time and attendance reporting and they can help you cut operating and maintenance costs, in part because of hardware standardization and the elimination of legacy key-based systems.
Whether you're installing an access control system for the first time or upgrading your current system, you should take these best practices into consideration:
Opt for a web-based system – A web-based system can be integrated into your company's IT network, allowing your security admin to manage it by logging on from any device that has a network or Internet connection. Additionally, a web-based access control system can grow as your company does. A small business that might need a system that controls five doors in one building to accommodated 25 key card-holders now can install a scalable web-based access control system that can handle hundreds of doors and thousands of employees at multiple locations in the future.
Save on labor cost with remote access– With remote access, you can control multiple facilities from one location. This can add up to substantial cost savings on labor because you will not need an employee monitoring at each and every site.
Keep up with technology and software updates– A cloud-based access system will allow you to keep up with technology without replacing any hardware. Cloud services are extremely secure, in most cases even more secure than traditionally stored data.
Assess current, future and technical needs – If you plan to upgrade your current system, you shouldn't merely remove it, replace it with newer devices and keep the same general configuration. If you do that, you're letting a perfect opportunity to re-assess your building's security needs slip through your fingers. You're also missing out on deploying features that might not have been available when you first installed your system. "Some of today's systems can link a facility's security cameras to the floor plan," according to FacilitiesNet. "That can be valuable if, for instance, emergency responders need to track a dangerous individual as he or she moves within a facility."
Train employees properly – Just like in that game show "The Weakest Link," people are really the weakest links when it comes to putting your access control system in jeopardy. Whether it's through a mistake made in haste or something more sinister, your employees can put your system and your building at risk in seconds. That's why it's critical that you or your provider train them on using the system properly as well as following your firm's security policies.
Secure the system data – The fact is that your networked access control system is potentially vulnerable to hacking. So be sure you properly secure any data that's stored in your access control system, including biometric information, PINs, user data and usage logs. Your system provider can offer security options to help you secure your data.
An access control system is a great technology to help you secure your building and protect your employees. Following these tips will enable to do accomplish these goals effectively.
NEXT STEPS:
https://www.americanalarm.com/wp-content/uploads/2022/12/American-Alarm_logo_1Xr.png
0
0
American Alarm Blogging Team
https://www.americanalarm.com/wp-content/uploads/2022/12/American-Alarm_logo_1Xr.png
American Alarm Blogging Team
2017-03-13 11:30:26
2017-04-26 13:07:20
Best Practices for Commercial Access Control Systems