Benefits of Consolidating Your Commercial Security Vendors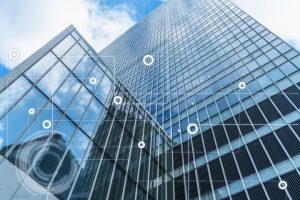 The number of different security systems you rely on to run your business safely can quickly become overwhelming. Between your fire, access control, burglar alarms, video networks, and environmental systems, staying on top of vendors, billing, and system maintenance requires a significant time investment.
For this reason, consolidating your commercial security vendors can be very beneficial. Instead of struggling to track which provider you're working with for each system, you could work with a single provider to build a fully integrated network of security systems tailored to your business's unique needs. Not only can working with a single, experienced security vendor result in more reliable systems, but it will also ease your administrative burden. 
Let's look at some of the benefits of consolidating your security vendors. 
Easier to manage
Using one security provider to manage all of your systems makes it significantly easier to keep track of them all. Rather than juggling multiple contacts as you try to stay on top of system updates and billing, you can work with one representative for all of your services. This way, if you ever have a question, you know exactly who to call. 
Maintenance is much easier when you work with a single vendor as well. Again, your single contact can help address any issues you may experience, and you can easily schedule regular service inspections for all of your systems at once. 
Improved system integration
With a single security vendor, you can manage all your systems more easily, even if your business has multiple locations.
Having each location use the same security infrastructure makes everything more convenient. For example:
Administrators can consolidate access to every location and system (video cameras, access control, burglar alarms, etc.). 

In the event of an alarm notification, messaging can be sent to emails and smartphone apps as well as traditional phone calls.

If you have employees that work between multiple business locations, you can manage their security permissions and track their movement between locations from one central location. 
Potential compatibility issues are addressed upfront
Working with separate vendors for each security system can open the doors to potential compatibility issues. When working with a single provider, any concerns around compatibility will be addressed upfront.
Because we provide several different types of systems, we're well aware of which providers and hardware types are most compatible and those that may pose issues. Your American Alarm representative will work with you to create a tailored system that meets your business's needs and ensure it integrates seamlessly into your existing IT framework. 
You can count on American Alarm
If you're concerned that having all of your commercial security systems through one single vendor might leave you vulnerable in the event of downtime, there's no need to worry with American Alarm.
We pride ourselves on the fact that our systems experience little to no downtime. We recommend that every security system include backup communications so that your security alerts will still get through to Central Station if the primary signal is ever compromised. Our Central Station has triple-redundant telecommunications links and backup power systems, so our customers never need to worry about downtime.   
You don't need multiple security vendors to keep your business safe; you just need one that you can truly count on.
NEXT STEPS:
Stay up to date on security topics such as home alarm systems, business security systems, video surveillance systems, IP video networks, remote video monitoring, fire alarm systems, and fire alarm inspections.
https://www.americanalarm.com/wp-content/uploads/2022/09/Commercial-Security.jpg
480
720
zac
https://www.americanalarm.com/wp-content/uploads/2022/12/American-Alarm_logo_1Xr.png
zac
2022-09-15 15:49:34
2022-09-15 15:49:34
Benefits of Consolidating Your Commercial Security Vendors