What Are Backup Communications?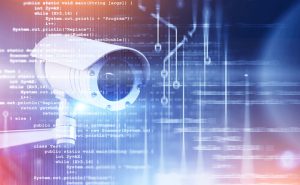 When your security system is triggered, an alarm notification is transmitted to a Central Station, usually via a phone or internet connection. What happens if the connection is compromised? A burglar may cut your building's power supply, or your cable or phone lines could be damaged during a fire. 
This is why having backup communications are so important.
Backup communication systems offer alternate connectivity sources to ensure your alarm signal can reach the central station 24/7.
Below we'll take a closer look at the essential components of backup communications and how they support your alarm system. 
Dual-Path Monitoring
Dual-path monitoring refers to an alarm system that uses both an internet (IP) connection and a secondary connection to transmit signals. With dual-path monitoring, you can rely on your alarm signal transmission, even if your internet connection is compromised due to a power outage. If your system senses that one of the connections isn't functioning, it will automatically use the alternate method, making for a seamless transition. 
Cellular backup is one of the most common secondary options in dual-path monitoring, but it is not the only one. Other options include long-range radio signals and landlines (though these are becoming less common).
Cellular Backup
Cellular backup is an excellent option for dual-path monitoring and is what we recommend at American Alarm. These connections aren't typically quite as fast as a wired internet connection, but they are very reliable. With cellular backup, your security system can continue to transmit signals to Central Station, even in the event of a blackout. Burglars can't cut cellular connections because there are no wires involved. As long as your system has the power to transmit the signal (battery backup is also a must), your cellular signal will remain intact.  
Battery Backup
Having a battery backup for your alarm system is another critical consideration. With battery backup, your system will continue to function and communicate normally even if the power is cut for any reason. Battery backup can usually power your system for up to 24 hours, but the exact duration will depend on the type of battery system you use and the amount of power your system demands. 
At American Alarm, we know that reliable, swift communication is essential in an emergency. That's why we recommend a combination of IP and cellular connections to transmit your alarm signals. We never delay signals, so any alarm notifications will be received by Central Station in real time so help can be dispatched promptly.
NEXT STEPS:
Stay up to date on security topics such as home alarm systems, business security systems, video surveillance systems, IP video networks, remote video monitoring, fire alarm systems, and fire alarm inspections.
https://www.americanalarm.com/wp-content/uploads/2022/08/Security-System.jpg
444
720
zac
https://www.americanalarm.com/wp-content/uploads/2022/12/American-Alarm_logo_1Xr.png
zac
2022-09-01 11:15:02
2022-09-01 11:15:02
What Are Backup Communications?