A Silent Tragedy: Carbon Monoxide Poisoning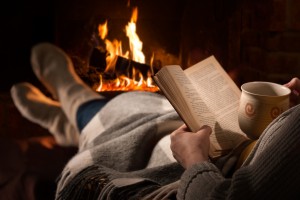 During the winter months, we spend a lot of time indoors with the heat on. Staying in and feeling warm and toasty can be nice, but there are safety precautions you need to think about while your heating your home. At least 430 people die each year in the US from non-fire related CO poisoning. Recently in Massachusetts, a nine-year-old boy and his father tragically lost their lives to this silent killer.
CO is produced by the burning of oil, natural gas, propane, wood, coal, kerosene and wood pellets. Our home heating systems and appliances have vents and filters to prevent CO from escaping, but these can break without warning.
Poisoning by CO is preventable. Following these safety tips will help keep your family both safe and comfortable through the winter.
Know the symptoms. CO poisoning is an odorless, colorless and tasteless gas that cannot be detected by our senses. If you experience unexplained nausea, headaches, sleepiness, confusion or dizziness, these could be symptoms of CO poisoning. Go outside and get to fresh air immediately.
Maintain your appliances. If your heating system or appliances are old and in need of repairs, replace them or pay to have them fixed properly.
Never use outdoor equipment indoors. This includes grills, camp stoves, kerosene lanterns, etc. Always open your garage door before warming up your car.
Clean your chimney regularly.  The NFPA recommends inspecting and sweeping your chimney at least once a year. A build up of ash in wood burning fire places can prevent deadly fumes from escaping, and gas fireplaces create condensation which may cause erosion over time.
Be smart with your generator. Never use your generator in an enclosed space. Opening doors and windows or using fans will not prevent CO buildup in your home or garage.
Install CO detectors. It's a Massachusetts state law to have CO detectors installed on every level of a dwelling, and be within 10 feet of every bedroom. The best choice to keep your family protected 24/7 is to have your CO detectors monitored by a security company.
With proper precautions, you will be able to enjoy a cozy and safe winter with your loved ones.
NEXT STEPS:
https://www.americanalarm.com/wp-content/uploads/2022/12/American-Alarm_logo_1Xr.png
0
0
American Alarm Blogging Team
https://www.americanalarm.com/wp-content/uploads/2022/12/American-Alarm_logo_1Xr.png
American Alarm Blogging Team
2017-01-18 14:15:30
2017-02-20 15:05:41
A Silent Tragedy: Carbon Monoxide Poisoning