Tough Commercial Security Questions to Consider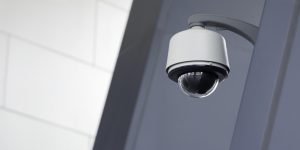 As a New England business owner or manager, you probably have questions about security that you weren't sure how to ask. Here we have assembled a list of common, reasonable questions to help guide you in the future as you evaluate new (or existing) security solutions.
With my special business needs or unique building layout, how can a typical surveillance and alarm system meet my requirements?
Today, with advanced know-how and new cutting-edge technologies, such as the Internet of things (IoT), there is no need for you to accept a standardized, cookie-cutter security solution. A professional security provider can arm you with a custom solution that addresses your specific needs. Such a system should integrate intrusion detection with the latest in digital video and access control solutions to fit your needs. Providers can also factor in special hours of operation, unique building floor plans, industry-specific demands, and so on. 
I'm a small business and can't afford a big enterprise solution. Do I have options?
Of course. As mentioned above, you can select a custom system that fits your particular needs, including your financial means. Your needs may only require relatively simple and inexpensive systems, such as a stand-alone burglar alarm. A good vendor will not oversell you and should provide exactly what you need based on your budget. Proper systems should be scalable to support future growth and additional features as needed.
I'm in a truly unique industry not typically associated with commercial security systems. Should I consider a solutions package? 
Yes. Third-party security solutions/service providers cater to nearly any type of industry you can imagine. This includes healthcare, government, education, financial services, and more. The security or risk management goals in each industry vary, but a well-rounded vendor will understand the specific outcomes each one demands, i.e., student safety for education, shrinkage in retail, and so on.
Should I consider a free security system?
Despite what a company might promise, there are no truly free, non-commitment systems. Such packages will usually result in an inflated monthly monitoring fee that pays for the equipment and installation. Also, a company relying on free system sales has a questionable future revenue stream, and therefore will probably be incapable of offering long-term service and support. The installation and service under such an arrangement is almost always carried out by local contractors who are not actually part of the national company you are buying from — and therefore offer you no quality or money-back guarantees.  It's advisable to go with a vendor that offers transparent pricing terms and contracts that guarantee they can hire the best security professionals and technicians to support you into the future.
My business is in a low-crime area and I've never been burglarized or robbed. Why should I even bother considering a security system/service?
While you may not have been robbed, vandalized or had intruders enter your building, the mere presence of a security system can deter potential criminals, who prefer easier targets. Security solutions should also be part of a holistic system to protect your employees, customers and assets. This includes fire alarms and detectors for environmental hazards like carbon monoxide, gas, water leaks, power loss, refrigeration monitors, etc. Surveillance and monitoring systems can be used for a variety of non-criminal threats, like stuck elevators. They can also support your efforts to monitor and measure business analytics, to enhance operational efficiency.
With COVID-19, security solutions aren't my biggest priority right now. Why bother investigating them?
As we mention above, security systems are so flexible and varied they can support your business in ways you may not imagine. So it is in the era of COVID-19. A monitoring system in public-facing businesses, like restaurants, can be used to demonstrate compliance with hygiene regulators, monitor potentially disruptive behavior, keep track of line queues, and so on. The question is, can you do without surveillance and monitoring solutions in the post-pandemic business world? 
How can I completely trust any third party with my business security?
You don't. Be smart and verify the vendor by doing due diligence. Check references, research the vendor's history, examine certifications, etc. If there is a command center, request an inspection visit (if they allow it with current virus concerns). Make sure your provider doesn't outsource its service/solutions to unaccountable partners. No reputable vendor will mind you going the extra mile in the review — they may even welcome it out of confidence that they will stand out from the crowd.
NEXT STEPS:
Contact us today to learn more about protecting your business or home.
Stay up to date on security topics such as home alarm systems, business security systems, video surveillance systems, IP video networks, remote video monitoring, fire alarm systems, and fire alarm inspection.
https://www.americanalarm.com/wp-content/uploads/2020/08/iStock-1135791692.jpg
418
836
zac
https://www.americanalarm.com/wp-content/uploads/2022/12/American-Alarm_logo_1Xr.png
zac
2020-08-07 09:36:50
2020-10-15 11:54:07
Tough Commercial Security Questions to Consider