Spring Home Safety Checklist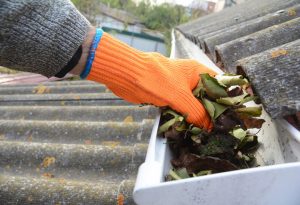 Spring and Summer is upon us and that means it's time to get your home in shape for nice weather and even nicer activities. From prepping for a good outdoor barbecue, to ensuring your home's air is clean and fresh, this spring home safety checklist has you covered. Plan a "spring cleaning" weekend and mark all these items off to ready your home for a fantastic spring season. 
Indoor Spring Home Safety
Dryers can become fire hazards if not deep cleaned throughout the year. Move it away from the wall and wipe down all surfaces. Pull out your vacuum cleaner and use it to clean the lint trap inlet and vent pipe.
Maintain Your Fire Alarm System and Carbon Monoxide Detector
Spring has the highest daily fire average of any season. Protect your home by installing or checking your Home Fire Alarm System. It is also important that your Carbon Monoxide Monitoring System is functioning properly to avoid a serious health hazard.
Check Your Fire Extinguisher
Any home kitchen should be equipped with a fire extinguisher. If you don't have one, purchase one and keep it handy in case of emergencies. If you do have one, check its expiration date and replace it if it's old.
When left unchecked, mold can cause severe respiratory issues. Inspect your home – especially the bathrooms and laundry room – for mold. It will appear as dark, fuzzy spots and can be removed with bleach. Keep your space well ventilated and wear a mask while cleaning with the bleach to avoid inhaling harmful toxins. The mold may have a more serious underlying cause, so check for issues like leaky pipes or cracks in the home's exterior as well.
Electrical issues are the leading cause of home fires. Hire a professional to come out and evaluate your home for any potential electrical wiring hazards that could trigger a fire. You can also help yourself out by throwing away any old electrical cords that have become frayed or otherwise damaged.
Replace the filters on all cooling and heating units to ensure that your indoor air stays pollution-free. You might think of replacing the filters on your dryer and range hood while you're at it.  
Outdoor Spring Home Safety
Inspect Your Roof and Gutters
After a rough winter, your roof and gutters deserve a good inspection. Look for loose shingles, stuck debris, holes, or loose gutters. Clean out your gutters and your drain pipe to keep them in proper working condition.
Check Your Surveillance System
Ensure that your Video Surveillance System is working and is unblocked by tree limbs or other bits of debris. You should also replace any broken light bulbs so that your home's exterior is well lit at night. This, along with a great Home Burglar Alarm System, may deter a potential intruder, as they will be visible and exposed when approaching your home.
Maintain Your Barbecue Grill
You're going to want to use that grill once the weather gets nice, so make sure it's ready for you. If your grill is gas-powered, check all hoses and connections to avoid leaks. If that looks good, test the igniter and ensure the handle is still properly attached. It's also a great idea to give it a good all-over clean while you're at it. 
Harsh winter weather may have made some trees on your property unstable. Hire someone to come out and inspect any potentially unsafe trees and have the tree trimmed, or, in some cases, removed. 
NEXT STEPS:
Contact us today to learn more about spring home safety.
Stay up to date on security topics such as home alarm systems, business security systems, video surveillance systems, IP video networks, remote video monitoring, fire alarm systems, and fire alarm inspections.
https://www.americanalarm.com/wp-content/uploads/2021/05/Cleaning-Roof-Gutter.jpg
491
720
zac
https://www.americanalarm.com/wp-content/uploads/2022/12/American-Alarm_logo_1Xr.png
zac
2021-06-10 13:45:51
2021-06-10 13:45:51
Spring Home Safety Checklist