No Company Too Small For A Business Security System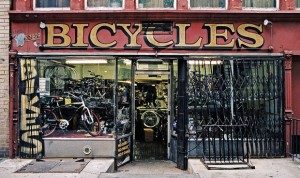 Think business security systems are only for the "Big Boys"? Think again! No matter what kind or size of business you're operating, you have assets and people you need to protect. Small businesses are just as vulnerable as their larger cousins, maybe even more so, according to business crime analysts, since often thieves may perceive a smaller business as an easier target.
Just how much does crime against business cost? According to the most recent Crime in the United States report, theft of office equipment alone amounted to over $650 million annually! Burglaries on average cost businesses $2000 per incident, and shoplifting, which has recently been reaching epidemic proportions, costs a business an average of $205 per incident.
The truth is most small businesses need the same levels of security and protection as large businesses. The problem is they have far fewer resources. However, that doesn't mean that the small business owner needs to just lock up at night, leave for home, and hope for the best. Today there are many lower cost, yet high quality burglar and fire alarm systems that can be within the reach of most any size businesses. The key is working with a security professional who understands your business, your budget, and your needs.
One new technology that's affording small businesses access to the kinds of security monitoring formally reserved for larger companies is a web-based or IP security system. These systems allow security and fire alarm monitoring over a company's existing IT infrastructure. That means a small business owner doesn't have to make a huge investment in separate hardware and servers to run and monitor the system. Rather, he can access, monitor, and control the system simply by logging onto any computer with a network or Internet connection.
An experienced security company can not only provide you with a security and fire alarm system, should you determine that such equipment is necessary, such trained consultants can also help you evaluate your current security measures. Sometimes simple changes in policies or procedures are all that's necessary to make your premises more secure and your people safer. Security professionals are also aware of any compliance, regulatory, insurance, and liability issues you need to be weary of.
Small businesses and small business owners are unique, as are their specific security needs. A large international aerospace company that builds hardware for the Department of Defense isn't going to have the same kind of business security system as a mom and pop retail store. However, every business does need some sort of security system. Explore the options that are best for you by speaking with a qualified security professional today.
https://www.americanalarm.com/wp-content/uploads/2022/12/American-Alarm_logo_1Xr.png
0
0
American Alarm Blogging Team
https://www.americanalarm.com/wp-content/uploads/2022/12/American-Alarm_logo_1Xr.png
American Alarm Blogging Team
2011-12-19 11:55:21
2011-12-19 11:55:21
No Company Too Small For A Business Security System