Licensed Security Specialists vs. National Utility Security Divisions – A Comparison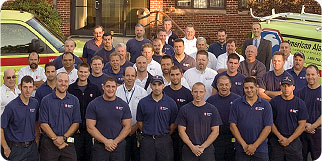 Going with the "big guys" when it comes to home security systems and business burglar alarm systems definitely has a certain appeal.
After all, having the name of a major utility on the warning label affixed to your front door, alerting potential thieves that you have an alarm installed, can sometimes add peace of mind to the equation. The real question is: What trade-offs are associated with choosing an alarm provider that doesn't make security its number one business focus?
Mega-utilities are definitely prepared to cover the basics when it comes to offering home and business security packages. The deep pockets of nationwide companies ensure a reasonable investment in technology and service, similar to what you'd receive from your cable or mobile phone provider. Pricing is also usually competitive. These large companies offer several different packages that are targeted to the needs of the average family or organization.
The key differences between the alarm services offered by these huge providers and those offered by a company that specializes in security lies in the details. For starters, with decades of experience in the field, a security specialist is capable of following important industry trends, predicting where alarm technology is headed, and then offering cutting edge solutions tailored to a client's needs.
This level of experience also pays off when it comes to installing and maintaining your system. In contrast to the local contractors typically hired by national utilities to handle the nuts and bolts of expanding their customer bases, security experts provide licensed technical specialists who focus solely on installing alarm systems.
Quick response, expertise, and individualized service solutions are all hallmarks of a licensed security specialist. Although pricing might be more attractive, finding the same level of service from the alarm division of a national utility is not such an easy task.
https://www.americanalarm.com/wp-content/uploads/2022/12/American-Alarm_logo_1Xr.png
0
0
American Alarm Blogging Team
https://www.americanalarm.com/wp-content/uploads/2022/12/American-Alarm_logo_1Xr.png
American Alarm Blogging Team
2012-08-07 11:40:07
2012-08-07 11:40:07
Licensed Security Specialists vs. National Utility Security Divisions – A Comparison