Homeowners: Beware of Unlicensed Security Companies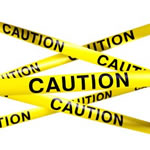 Controlling the safety of your home has never been easier. With a simple click from your smartphone or tablet, you can open windows, unlock doors, even start your car — but before you hire a home security company to protect your valuables, you should first do some research.
A recent letter from the Massachusetts Systems Contractors Association warns consumers about the dangers of hiring unlicensed companies to secure your home.
It said security companies in the state are required to be licensed by the State Board of Electrical Examiners and have a public safety license to protect you from people who may have a criminal background and to ensure their system effectively works in an emergency situation.
Watch our video below for this and important tips to consider when selecting your home security company:

Here are the 5 tips to consider when selecting your home security company as mentioned in the video:
Number 1. Real people on the line 24/7 from a local monitoring center. Help should be available immediately from a location owned and operated by your security company. These people should be familiar with your community and respond to alarm signals in 20 seconds or less.
Number 2. No alarm delays. There should be no transmission delays on your security system. Some companies purposely delay signal transmission because their systems are prone to false alarms. Also make sure there are no false alarm fines for poor design or installation.
Number 3. Make sure the company has experience and offers advanced technology. They should evaluate your specific needs and offer personalized systems for your home and lifestyle. They should also have a good understanding of local building codes and regulations in your community.
Number 4. They should provide service in 24 hours or less. You need your system working at all times. A licensed technician should be available to come to your home to inspect the problem. Also the company should personally handle each service request – no outsourcing.
Number 5. The company should offer a lifetime warranty. They should also provide free annual inspections for routine maintenance such as cleanings and checking for noticeable signs of wear and tear.
We recommend reviewing these tips with any home security you're considering. If they can't or won't provide you with documentation on each point, then you many want to consider looking elsewhere.
https://www.americanalarm.com/wp-content/uploads/2022/12/American-Alarm_logo_1Xr.png
0
0
American Alarm Blogging Team
https://www.americanalarm.com/wp-content/uploads/2022/12/American-Alarm_logo_1Xr.png
American Alarm Blogging Team
2013-09-05 10:01:54
2013-09-05 10:01:54
Homeowners: Beware of Unlicensed Security Companies