Home Security Tips: How to Protect Yourself from Home Invasions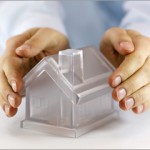 Everyone should feel safe in his own home. Unfortunately that's not always the case. All you have to do is watch the news for proof that home invasions are on the rise in New England.
From Windham, New Hampshire to Newton, Massachusetts to Brockton, Massachusetts to Providence, Rhode Island there isn't a community that hasn't been affected.
The statistics on home invasion can by pretty scary. Criminals know that owners of traditional targets like convenience stores are protecting their properties with burglar alarms and video surveillance so they've switched to targeting homes.
With that in mind here are some tips to help you protect your home and your family:
Be sure to look all the doors and windows in your home and garage – and keep them locked at all times;
Install peepholes in your front and back doors – and use them – to ensure you know your visitor before you open any door;
Install deadbolts on all your doors. Don't depend on chain locks because the bad guy can easily kick your doors open;
Keep the shades on your windows closed at night. A criminal can gather a lot of information about how vulnerable your home is if he can see inside it;
Never make it obvious that you're home alone. Keep extra lights on. Use a television or radio to create the illusion that there are other people in the house;
Install security devices such as burglar alarm systems and home video surveillance systems;
Discuss your home security practices with your family. If you educate your family about the risks of home invasions and ensure they follow certain home security practices, you'll greatly reduce the risk of a home invasion.
https://www.americanalarm.com/wp-content/uploads/2022/12/American-Alarm_logo_1Xr.png
0
0
American Alarm Blogging Team
https://www.americanalarm.com/wp-content/uploads/2022/12/American-Alarm_logo_1Xr.png
American Alarm Blogging Team
2012-05-10 11:50:14
2017-04-27 14:03:58
Home Security Tips: How to Protect Yourself from Home Invasions