Daylight Savings: Seasonal Safety Check-in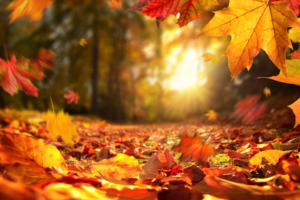 Daylight savings time comes around twice per year, making it a fantastic opportunity to do a seasonal safety check-in around your home. Massachusetts winters are notoriously cold, so it's essential to prepare for inclement weather and the hazards that come with it. Keeping your home safe and stocked with emergency supplies will save you a last-minute trip to the store during poor weather. Use this seasonal safety checklist to prep your household for the coming months.
Check your smoke alarms
Home fires are more common during winter, so it's essential to make sure your smoke alarm is current and has functional batteries. If the low battery indicator is flashing, change the batteries according to the manufacturer's instructions on the back of the alarm. 
Smoke alarms should be replaced every 10 years. Check the manufacturer's stamp on the back of your device to see when it was made and replace it if necessary. 
Update the call list with your alarm company
If you have a monitored alarm system in your home, contact them to ensure they have the correct contact number for your account. 
Check your fire extinguishers
According to the NFPA, your home should have one fire extinguisher per floor, and they should be placed near an exit to facilitate evacuation. Fire extinguishers have a shelf-life of 10-12 years, so check to see if yours is due to be replaced. 
Change any burnt-out lightbulbs
You will become more reliant on your lights as days grow shorter. Walk through your home and take note of bulbs that need replacing. Analyze your home's exterior walkways to decide if they're sufficiently lit. If not, install additional outdoor lighting to reduce the potential for tripping and falling. 
Stock up on salt for walkways
You'll inevitably need salt to help clear snow and ice from your walkways and driveway, so don't wait until the last minute to stock up. Between supply chain issues and shipping delays, planning ahead is paramount. 
Change your HVAC filter
You should change your HVAC filters every season, but it's easy to forget. A clean filter will offer better air quality in your home, which is essential during winter when doors and windows are typically shut. Use daylight savings time as a reminder to check your filter and replace it.
Put an emergency kit in your vehicle
A vehicle emergency kit is essential for winter driving. Stock a blanket, jumper cables, tire-change kit, flashlight, non-perishable snacks, and drinking water in case you experience car trouble. 
Restock your first aid kit 
A fully stocked first aid kit is essential, especially if you plan to host family over the holidays. This way, you can patch up minor injuries without making trips to the pharmacy in inclement weather. Use this checklist from the Red Cross to create your kit. 
It's also wise to stock some non-perishable food items, blankets, and spare batteries in case of a winter blackout. 
Taking time every few months to consider seasonal hazards will ensure you have everything you need on hand in advance. With a busy holiday season looming, daylight savings time is the perfect reminder to do a safety check.
NEXT STEPS:
https://www.americanalarm.com/wp-content/uploads/2022/11/Fall-sunset.jpg
480
720
zac
https://www.americanalarm.com/wp-content/uploads/2022/12/American-Alarm_logo_1Xr.png
zac
2022-11-07 15:21:11
2022-11-07 15:21:11
Daylight Savings: Seasonal Safety Check-in