Your Pets Are Vulnerable to Theft: Are You Ready?
You may not have realized it, but National Pet Theft Awareness Day, February 14, just passed us by. It's a great time to think about our beloved pets and how to protect them from thieves or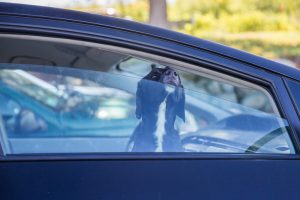 malicious people. The awareness event launched in 1988, notes a blog on the Puppy Up Foundation website, with the aim of educating pet owners in protecting their animals from theft.
The potential animal theft problem in New England (and beyond) is greater than you may realize. Close to 2 million pets are stolen annually, according to some estimates. Among the reasons is profit, website PetFBI notes, as thieves may be motivated by getting reward money.
For Profit or Malice
They also may be seeking the animal for resale — for instance, a thoroughbred dog is a particularly desirable target as it can be used for breeding. In some cases, someone may steal your pet out of vengeance.
Although these types of thefts are on the rise, owners frequently show lapses of pet protection judgement. The Animal Rescue League of Boston pointed out in a blog, "We do it all the time: We let our cat out in the backyard on a sunny day. We tether our dog to the street lamp to run a quick errand. We live in a safe neighborhood, so what could possibly happen?"
The danger of animal theft in New England is, unfortunately, very real. Last summer, a judge sentenced a thief to 18 months for stealing a Salem, Massachusetts, woman's service dog. A news account notes that the culprit later tried to extort the woman, who was disabled, for the return of the canine.
The dognapper initially struck in November, 2018, and then began texting the owner with messages such as: "Let your money do the talking," and "If you don't pay me, I suggest you adopt another dog."
Last May, the local press reported that an anonymous dognapper struck in Lynn, Massachusetts, in broad daylight. The unknown thief "scooped" the dog in front of the owner's house and took it away in a taxi. The event was captured on a neighbor's surveillance camera.
What Can We Do to Foil Pet Nappers
Fortunately, there are steps we can take to protect our animals. The following tips are from the sources cited above:
When at home, supervise your pets — consider whether it's safe to let your cat prowl the neighborhood

If you run an errand, don't bring your pooch — a crook can snatch your canine in seconds while you're distracted

Spay/neuter all pets — it will help control the animals, and since they will be unable to breed, they will also be less desirable to some animal thieves

Microchip your pet — hopefully you'll never need to use the chip to locate the animal, but it's a great proactive measure. A simple collar is easily shed or removed by a thief

Don't want to chip? Try an indelible tattoo
If you want to take your pet protection capabilities even further, consider installing a surveillance and alarm solution in your home. This will help protect your animal even when you aren't home and a would-be thief tries to gain entry. Add mobile app access, and you can watch your pet in real time.
For Pet Theft Awareness Day, consider safeguarding your pets. You will have great peace of mind that your animal friends are completely safe.
NEXT STEPS:
https://www.americanalarm.com/wp-content/uploads/2022/12/American-Alarm_logo_1Xr.png
0
0
American Alarm Blogging Team
https://www.americanalarm.com/wp-content/uploads/2022/12/American-Alarm_logo_1Xr.png
American Alarm Blogging Team
2020-02-19 09:23:13
2020-02-25 09:07:37
Your Pets Are Vulnerable to Theft: Are You Ready?