Why Summer is the Best Time for School Security System Upgrades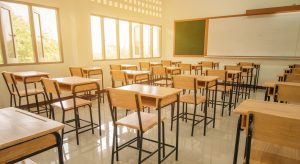 School is out and that means less activity in school buildings. Installing security cameras around campus will ensure that buildings are safe from vandals during the summer months. If your campus needs a security upgrade there is no time like the present. Read on for some of the reasons why.
Security for the Summer Months
Most people believe that summer means locking down school buildings while students and staff spend their days lounging by the pool and visiting the shore. Maintenance staff knows that schools still need a level of care and security even during the summer months.
Typically overdue maintenance and building renovations are done on campuses during the summer. Despite this continued activity most campuses are largely vacant, and all experience a reduced staff presence. This means a shift in focus from protecting the physical safety of students to protecting facilities against vandalism, break ins and similar property crimes. During the school year, administrators try to avoid disruptive activities such as construction and maintenance. Major security system upgrades during a normal school day is impossible.
By performing the upgrade or installation during the summer months, though, potential disruption is limited. Far fewer staff are utilizing the campus on a day to day basis and it will be easier to adjust schedules, work space assignments and access. Equally important is the fact that any disruptions in your security operations will not place student or staff at risk, or perceived risk, from the potential threat the system is designed to protect against.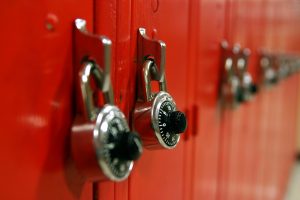 Smooth Transition
Transitioning staff and students to understand a new security system will be easier as well. This is because policies, procedures and training requirements can be identified and tested prior to the new school year. If adjustments are necessary, they can also be identified and tested prior to when needed. By the time the new semester starts staff will be trained in and students can be introduced to the new system quicker and easier.
Most school districts already know that summer time is the best time to make significant renovations and upgrades to campuses. Adding new facilities and replacing old plumbing and HVAC systems is crucial to a healthy learning environment, but security is becoming more and more important. Upgrading to a modern security system can protect school property during the summer months but also keep children safe when they head back to school in the fall.
Next Steps
https://www.americanalarm.com/wp-content/uploads/2022/12/American-Alarm_logo_1Xr.png
0
0
American Alarm Blogging Team
https://www.americanalarm.com/wp-content/uploads/2022/12/American-Alarm_logo_1Xr.png
American Alarm Blogging Team
2018-06-28 10:51:25
2018-06-28 10:51:25
Why Summer is the Best Time for School Security System Upgrades