Why It's Time to Upgrade the Communication of Your Fire Panel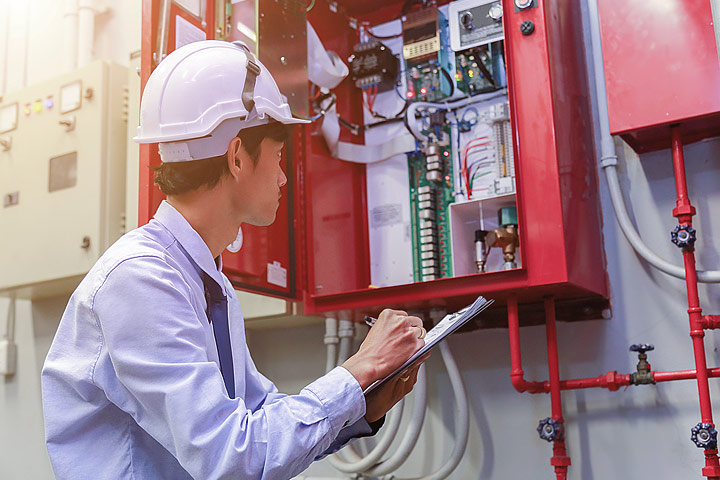 As we speak, POTS lines (plain old telephone systems) are being phased out. Major telecom companies like AT&T and Verizon are in the process of decommissioning their POTS systems as they are no longer the gold standard. Since older fire panels relied, at least in part, on POTS lines for communication, it's time to make sure your panel is using modern communication methods.

Modern fire panels that rely on internet and/or cellular connections communicate more reliably than analog technology.
While a forced upgrade may initially feel like a hassle, there are many benefits to moving away from analog communication systems. Below, we'll discuss the benefits of upgrading your fire panel communication.
Digital communication is more reliable
Reliable communication is essential in the event of an emergency to ensure help is dispatched swiftly. Unfortunately, American Alarm representatives have seen widespread failures in analog and VoIP phone communication through Central Station.
POTS lines rely on copper wires, which are sensitive to damage. Inclement weather, such as high winds or natural disasters, could affect connectivity. As a result, ongoing maintenance is essential to ensure that POTS lines remain in good working order.
Cellular communication is resilient against power outages, as cellular communicators can run off of your fire panel's backup power supply. When you upgrade your fire panel communications to internet and cellular connections, you can rest assured that your signal will always reach Central Station when the alarm system is triggered.
Troubleshooting digital communication systems is easier
Digital systems like cellular and internet connections are typically easy to troubleshoot because the systems can be monitored, unlike POTS systems. As such, it's generally quite simple to determine where a network failure occurred within a digital system, making it easy to find quick solutions.
POTS systems, on the other hand, are not fully supervised for connectivity. If a line is compromised somehow, you won't be aware until you try to use it. At that point, it can be time-consuming to determine where the damage occurred within a physical system. Additionally, as analog systems become less popular, fewer technicians have the training needed to troubleshoot and maintain these systems.
Digital connections are less costly
Another downside of POTS lines is that they are more costly than internet and cellular connections. Fire systems typically rely on two phone lines per panel to ensure that each unit has a backup connection. Telecom companies typically charge customers per line, which can drive costs up rather quickly, particularly for large organizations with multiple panels.
The bottom line
The slow decline of POTS systems makes now an ideal time to upgrade your fire panel communications and ensure you maintain reliable connectivity. Digital systems are easier to maintain, more reliable, and less costly. You'll be glad you made the transition! If you need assistance or have questions about coordinating an upgrade of your fire panel, the American Alarm team is happy to help.
NEXT STEPS:
https://www.americanalarm.com/wp-content/uploads/2023/08/voip-fire_panel.jpg
480
720
alarmadmin
https://www.americanalarm.com/wp-content/uploads/2022/12/American-Alarm_logo_1Xr.png
alarmadmin
2023-08-10 14:47:54
2023-08-10 14:47:54
Why It's Time to Upgrade the Communication of Your Fire Panel