What Will 2021 Hold for High-Tech Security in New England?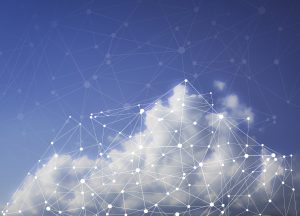 There is no doubt that in the last year the security landscape has changed for New England businesses as well as businesses across the globe. 2020 brought with it an upheaval of long-held business practices, forcing many companies to rethink the way they operate in order to survive. Greater reliance on technology was the immediate and natural response, but this came with a series of security issues such as increased phishing and malware scams that threatened many companies.
This rise in cybersecurity threats has pushed security tech companies to devise new or evolved ways to combat cyber and physical security bad actors. As we enter 2021, there are several clear high-tech security trends that have emerged. Let's take a look at a few of the major ones that are expected to radically change how businesses operate in the future.
Remote Workforce Security
More and more businesses are adopting remote work as a permanent option. In fact, 1 in 4 Americans will be working remotely in 2021 and in just a few short years we're expected to see an 87% increase in the remote workforce from pre-pandemic times. This means big security impacts for companies who have made the shift to a remote-based workforce. 
Remote work comes with many benefits such as protection from COVID-19 as well as global hiring opportunities, but the transition leaves companies vulnerable to hackers. The rush to pivot to a cloud-based infrastructure has the potential to create security holes and data misconfiguration during migration. 
It also comes with long-term risks in terms of network security, as some employees use shared WiFi to access work applications and documents. Companies will have to spend more dollars and time on their IT infrastructure to ensure that it is well-protected against both external threats and internal errors.
Greater Reliance on Cloud-Based Applications
While the pairing of remote work and cloud-based applications comes with its share of risk, it is not without immense benefit. Roughly 87% cloud-based companies agree that business accelerated after their transition to the cloud. 
The cloud offers increased flexibility, scalability, and accessibility for companies in all sectors. Leading cloud companies are also security-focused, meaning that once a company migrates over, it is likely to keep that company's data just as safe, if not safer, than on-premise servers. Companies that pair the power of cloud-based application deployment with safe remote work practices are likely to see their business grow exponentially in 2021 and beyond.
Emerging Threat Detection and Response Technologies
Speed is essential when it comes to identifying and stopping cybersecurity threats. In the past there was no expedient way to eliminate threats. It often took days or weeks for companies to harness a threat and remove it after it had been introduced to the IT infrastructure. 
In 2021, however, emerging technologies have become more readily available to help IT professionals prevent attacks as well as locate and destroy threats before they become too big of a problem. These technologies improve detection accuracy and automate alerts in order to trigger faster response times. Companies should take advantage of these emerging technologies to stay ahead of hacker innovations. 
AI and Machine Learning
Artificial Intelligence (AI) might just be the number one security trend to watch in 2021. AI and machine learning (ML) combine to help companies detect threats and create better alert systems to stop threats from spreading. AI-based cybersecurity solutions are also predicted to continue to evolve to be able to generate behavior-based models that will prevent attacks. 
AI comes with some complications, however. Companies are questioning how to seamlessly integrate AI and ML into their current security models. Some projected integration timelines are as long as four years. As AI is a rapidly developing field, this may mean that companies will struggle to harmonize their operations with AI's speedy evolution.
Advancements in Physical Security
On-premise security is likely to see some changes right along with cybersecurity. Two major points of focus are likely to be access control and video analytics. This may mean adopting more sophisticated physical identity verification technology in order to better monitor employee and visitor comings and goings while offices stay mostly closed to personnel. 
It also applies to monitoring proper distancing and safety measures to help stop the spread of COVID-19 when offices reopen to the majority of workers. AI and machine learning are likely to help these advancements as well, as they allow companies to achieve a higher accuracy rate in terms of detection and monitoring.
NEXT STEPS:
Contact us today to learn more about protecting your business.
Stay up to date on security topics such as home alarm systems, business security systems, video surveillance systems, IP video networks, remote video monitoring, fire alarm systems, and fire alarm inspection.
https://www.americanalarm.com/wp-content/uploads/2021/02/iStock-1181695869-scaled.jpg
1846
2560
zac
https://www.americanalarm.com/wp-content/uploads/2022/12/American-Alarm_logo_1Xr.png
zac
2021-02-03 10:50:53
2021-02-03 10:50:53
What Will 2021 Hold for High-Tech Security in New England?