What Will 2020 Hold for High-tech Security in New England?
With a new decade upon us, we should stop for a second to consider any new high-tech threats that may arise nationally and in New England. A key area of worry is the ever-expanding risk of cyber attack.
We can't know the future, but we can always be prepared to protect our property and loved ones. To that end, we'll do a quick and informal review of the potential risks that lie ahead in the areas of home and business cybersecurity.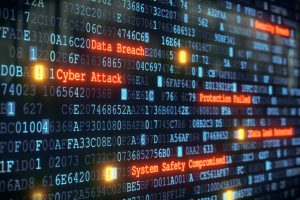 Cybersecurity and Other Dangers
When it comes to web/cyber-based threats, we must recognize the scope and scale of the problem. Even the biggest companies and public agencies are vulnerable to hackers and social engineering threats.
Just recently, in response to a U.S strike in Iran, Massachusetts cybersecurity providers warned of potential retribution from Iran via hacking attempts. Per Tom Kellermann, head of cybersecurity strategy at VMware, based in Waltham, "I fully expect a holy war to be waged in American cyberspace."
Shape of 2020: Smarter, Faster Attacks
Even without the Iranian crisis, of late, experts have been predicting the dangers we face in the next year will be significant and complex. According to one Government Technology security guru's threat roundup blog, attackers will leverage IoT, blockchain, and other emerging technologies as vectors. 
Another emerging technology, artificial intelligence (AI), will also become a source of new and powerful threats, experts predict. On one hand, AI can help us defend ourselves like never before across the cloud and our many devices, as one IT journalist notes on the Sdxcentral security website. The author says: "Humans simply can't keep up with the plethora of emerging threats across multiple clouds, workloads, and devices. Luckily for us, machines do a better job at this."
But while AI can help prevent attacks, it can also rapidly empower the attackers (and clearly nation states such as Iran can leverage these technologies). As one recent Forbes blog says: "Current cybersecurity measures rely on 'detection and response,' but as attackers begin to leverage AI to bypass existing solutions, companies will be left at a significant disadvantage against these seemingly undetectable campaigns."
How To Protect Yourself:
Make sure your 5G networks are secure, particularly your supply chain
Ransomware damages are expected to hit $20 billion – Perform frequent backups of your system and important files, and verify your backups regularly. In addition, store backups on a separate device that cannot be accessed from a network
Cybercrime damages will cost the world $6 trillion annually by 2021 – This may be a no brainer, but use strong passwords (i.e. letters and symbols). Additionally, manage your social media settings, and keep your information locked down (for example, don't reveal what your pet's name is or your mother's maiden name)
Identity theft is also predicted to be on the rise in 2020 – As with the above suggestion for using complex passwords, stay away from shady websites and links, beware of phishing attacks, and do not provide personal information
NEXT STEPS:
https://www.americanalarm.com/wp-content/uploads/2022/12/American-Alarm_logo_1Xr.png
0
0
American Alarm Blogging Team
https://www.americanalarm.com/wp-content/uploads/2022/12/American-Alarm_logo_1Xr.png
American Alarm Blogging Team
2020-01-13 10:42:58
2020-01-21 10:20:28
What Will 2020 Hold for High-tech Security in New England?