Top Tips for Securing Your Vacation Home for the Winter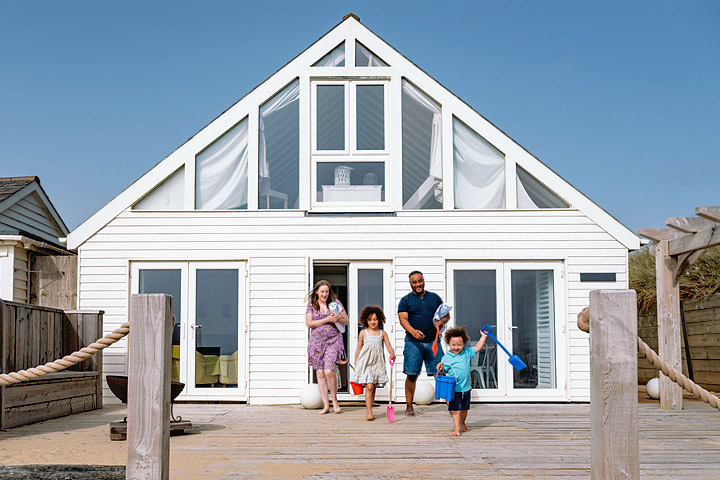 As Labor Day approaches and you prepare to celebrate the end of summer, it's also time to close up your summer home for the season. Securing your home protects it from the weather and improves the overall safety of your property. A secure home is less likely to be vandalized, robbed, or damaged due to the winter weather.

Here are important things to consider when securing your vacation home.
Prepare for severe weather
If your summer home is located where storms, heavy winds, or other severe weather occurs during the off-season, it's wise to install safety measures to protect the property. This includes hurricane shutters if heavy winds or hurricanes are common.
Make sure gutters and downspouts are cleaned and will effectively carry water away from the house in case of heavy rains that may cause flooding around or within the home. If you're in a flood zone, remember to keep your flood insurance while you're away. If the home is susceptible to freezing temperatures, ice, and snow, install shutters that will protect windows from damage.
Install A Security System
A monitored video surveillance system makes it easy to keep an eye on your summer home, even when you're away for the winter season.
Installing cameras in and outside your home enables you to receive automatic notifications whenever someone approaches the house. No matter how far away you live, you can check the property with a smart home app.
According to Forbes, a study from UNC Charlotte found that 83% of burglars look for security cameras before attempting a break-in. Simply having cameras present is a powerful deterrent for potential break-ins.
Pool Care
If your summer home has a pool, make sure you leave time to winterize it at the end of the season. Proper pool maintenance enables you to re-open your pool next summer without issues.
After Labor Day celebrations is a good time to begin winterizing your pool. Algae thrives in warmer temperatures, so you don't want to start this preparation too early. Once you've removed all pool accessories, including steps, ladders, skimmers, and toys, clean the pool and pool cover thoroughly to prevent algae growth.
Next, lower the water level in case of freezing, but don't drain it completely. Make sure the water chemistry is correct, and add shock (kills bacteria) and algaecide before covering the pool with either a safety cover or a winter cover.
Secure all Points of Entry
Before leaving your summer home, check all doors and windows to ensure they are locked. If you have a pet door that is large enough for a small person to get through, secure this as well, not just to keep humans out but animals as well. You can have sensors installed that will alert you if someone has attempted to enter.
With the advancements made in technology over the years, it's easier than ever to keep an eye on your vacation property, whether it's located nearby or far away. Using the above tips, you can create peace of mind by preparing your summer home for the off-season.
NEXT STEPS:
https://www.americanalarm.com/wp-content/uploads/2023/08/vacation_home.jpg
480
720
alarmadmin
https://www.americanalarm.com/wp-content/uploads/2022/12/American-Alarm_logo_1Xr.png
alarmadmin
2023-08-31 08:23:39
2023-08-11 11:51:58
Top Tips for Securing Your Vacation Home for the Winter