Three Top Bank Security Challenges and How to Overcome Them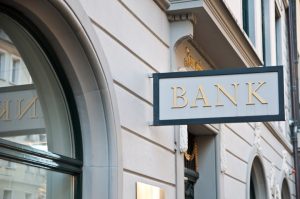 Banks are responsible for protecting precious financial and physical assets for their customers. What may seem like a straightforward task can be complicated by complex system requirements, outdated technology, and evolving needs. Here are some of the top bank security challenges and how to solve them.
Banks have robust security needs
Banks rely on several systems to keep their premises safe and secure, including fire alarms, access control, and video surveillance. Managing these can be tedious, especially when working with multiple providers to design, install, and maintain each system. Since you can't streamline the number of systems needed, why not look for a provider that offers all three? 
Instead of coordinating multiple service vendors, you can find a provider who will design a custom end-to-end solution, and even integrate with your existing security infrastructure. This makes it easier for your in-house team to manage the systems effectively. If any issues arise, a proactive service plan means your team can contact someone if there are problems with any of the systems.
Your bank's security needs will inevitably evolve over time. Look for a security provider who will work with you to adjust your security systems to meet your needs. 
Theft and fraudulent activity
The FBI reports that over 1700 bank robberies took place in 2020. Instances of check fraud and fraudulent account formation are also common security challenges the banking industry faces, and video surveillance is an essential line of defense against these threats.
The presence of cameras may deter some criminals, but the analytics your cameras gather can help identify those who decide to engage in nefarious activity.  
IP video surveillance can be integrated into your financial institution's existing IT network. You can create event triggers within the system to send you real-time alerts when they occur. 
If a known criminal has visited your branch, you can use facial recognition analytics to search surveillance footage and see where they appeared. Then, create an event trigger to notify security whenever this individual is captured entering a branch.
For banks with multiple branches, this data can be shared, offering powerful insights to the entire organization. 
Outdated bank security technology
Technology evolves quickly, and your bank security system is no exception. While your older system may be functional, failing to keep up with updates and new technological advances could be limiting your efficiency and functionality. 
For instance, IP video networks offer improved resolution, advanced camera analytics, and customizable automation features that you can't get through an analog camera. These features save your in-house security team time and lead to swifter action when issues arise. 
At American Alarm, we pride ourselves on our proactive approach to bank security. Our specialists stay informed of industry advances and will work with you to create a plan for auditing and upgrading your system as needed. We always look for ways to integrate into your existing system infrastructure, making upgrades easy and seamless. The security needs of financial institutions are complex and evolving, but American Alarm can help. We offer custom solutions and ongoing support, so your security strategy remains efficient and up-to-date.
NEXT STEPS:
Stay up to date on security topics such as home alarm systems, business security systems, video surveillance systems, IP video networks, remote video monitoring, fire alarm systems, and fire alarm inspections.
https://www.americanalarm.com/wp-content/uploads/2022/02/Bank-Building-Exterior.jpg
478
720
zac
https://www.americanalarm.com/wp-content/uploads/2022/12/American-Alarm_logo_1Xr.png
zac
2022-02-22 15:07:11
2022-02-22 15:07:11
Three Top Bank Security Challenges and How to Overcome Them