Three Simple Ways to Prevent Internal Theft in Retail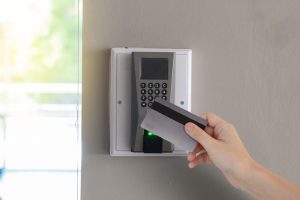 The National Retail Federation reported that theft, fraud, and other forms of retail shrink equated to nearly $62 billion in losses in 2019. While thefts from burglaries, shoplifting, and payment fraud make up most of this, internal theft contributes significantly to losses. 
Internal theft comes in many forms, including time theft, cash skimming, stealing merchandise, or offering unauthorized discounts to family and friends. The NRF's 2019 Security Study revealed that each dishonest employee represents an average of $1,264.10 in losses. 
With that in mind, here are a few ways you can adjust your loss prevention strategy to protect against internal theft.
Employee training and relationships
Investing in employee training and relationships can be a powerful way to reduce theft. In some instances, employees may not even realize that they are stealing or how detrimental it can be for a business. 
An employee who consistently arrives to work late without adjusting their timesheet could steal several hours of wages each month. 
Your employee training program should address time theft and clearly outline how to accurately report hours to discourage employees from fudging the numbers. 
Training should also cover store policies such as employee discounts (and what their boundaries are), handling returns, and loyalty programs or friends and family discounts. When employees clearly understand store policies, they won't abuse them accidentally. 
Beyond training, invest in your employees on an individual level. Take the time to get to know them and build a rapport. Reward them for their hard work. Employees who feel valued will be less inclined to abuse store policies. 
Use access control 
An access control system is a fantastic way to prevent internal theft in retail. You can assign a unique login ID to each employee who enters your store. You can also protect your merchandise by restricting and tracking who has access to particular zones (like the stockroom) at any given time. 
Access control also enables you to automatically track employee attendance and time, reducing your vulnerability to time theft. You can even run reports to see the complete activity of each of your staff, making it easy to address any questionable activity.   
Use of video surveillance to discourage theft
Video surveillance is essential in a retail setting. Just the presence of video cameras deters theft, and that includes internal theft. Knowing there are active security cameras should help prevent your staff from skimming cash, pocketing merchandise, or wasting time while on the clock. 
In the event of any incident, you can use surveillance footage to spot instances of internal theft. An American Alarm security consultant can help you effectively position your cameras to capture activity on the sales floor and within the stockroom. 
While most of the employees you hire are sure to be hardworking, upstanding citizens, one bad apple could result in significant monetary losses for your business. Preventing internal theft should be part of your ongoing loss prevention strategy.
NEXT STEPS:
Stay up to date on security topics such as home alarm systems, business security systems, video surveillance systems, IP video networks, remote video monitoring, fire alarm systems, and fire alarm inspections.
https://www.americanalarm.com/wp-content/uploads/2022/03/Employee-Access-Control.jpg
480
720
zac
https://www.americanalarm.com/wp-content/uploads/2022/12/American-Alarm_logo_1Xr.png
zac
2022-03-10 15:23:47
2022-03-10 15:23:47
Three Simple Ways to Prevent Internal Theft in Retail